RBS brings glad tidings this December with £1.3m of funding for community projects
This week, 48 community organisations in the UK and Ireland – over half of those shortlisted – received the glad tidings that they will share in £1.3m in grants from the second round of RBS Skills & Opportunities funding later this month.
At a time of year known for goodwill, RBS are proud to be supporting so many inspirational projects through the RBS Skills & Opportunities Fund: projects that will help to make a real difference in some of our most disadvantaged communities.

The focus of the Fund is helping people help themselves through achieving qualifications, getting into work or setting up their own business. The winning projects from each of seven regions: Scotland, the Island of Ireland, the North, Midlands and East, the South East, South West and Wales, and London, all reflect this ethos.

You can find out more about the winners and the new or existing projects that they'll be putting the funding towards at: skillsandopportunitiesfund.rbs.com. Here are just a few of them:
Co-operation Ireland is an all-island peace-building charity who have worked since 1979 to encourage and promote interaction, dialogue and practical collaboration within Northern Ireland and between Northern Ireland and the Republic of Ireland. With the funding they will run their project Lower Shankill Angels, an inspirational programme for young people in Belfast to complete work experience, training and eventually employment, and become role models for others in their community.
Outfit Moray are a Lossiemouth-based charity and social enterprise, who will use the funding for their Ignite project. Using outdoor education activities as a tool to run workshops and work placements, they aim to support 32 vulnerable or disadvantaged young people aged 16 to 18 through an eight-week skills and leadership programme. Thanks to they funding they can employ a project co-ordinator, and pay for qualifications, transport, equipment, materials and clothing for the participants.
Dagenham Bangladeshi Women & Children's Association work for the benefit of Black Asian Minority Ethnic women and children, and their project aims to put 25 participants through a comprehensive training programme, to support them to start a cooperative food enterprise in the local area. The long term aim of the project is to ensure new skills are used and retained, to reduce unemployment of participants, and create more jobs locally.
Newlink Wales works with people who are making remarkable changes in their lives, to help them move on from the devastation that problems with drugs and alcohol can cause. Thanks to the funding they can kick start the Buzzin project, a bee keeping and bee produce enterprise providing meaningful activity for individuals and their families who have been affected by substance misuse. The funding will pay for our bees, the hives where they are going to live and the equipment needed to look after them. 150 people will receive bee keeping training and 30 will qualify in business administration and customer care.

Ross McEwan, CEO of RBS said: "The Skills and Opportunities Fund has been very well received and we have so far funded projects totalling £2.5 million in local communities, helping people help themselves. If it matters to local communities then it matters to us and we are looking forward to funding many more worthy causes in 2016."

Thom Kenrick, Head of Community Programmes at RBS added: "We have been overwhelmed by the response to the Skills & Opportunities Fund and so impressed by the range of projects that have been put forward by charities, social enterprises, community groups, and state-funded schools and colleges across the UK and Ireland. We'll be looking forward to seeing our winners put the funds into action to help people from some of our most disadvantaged communities access the skills and opportunities they need to help themselves build better lives."

Applications for the next round of funding open in spring next year and RBS are hoping for a similarly enthusiastic response. To find out more about the Skills & Opportunities Fund, including the application criteria, visit skillsandopportunitiesfund.rbs.com.
Related articles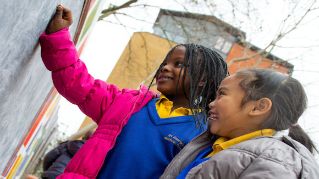 Second round opens for Skills and Opportunities Fund applicants
Following the creation of the new £2.5m Skills & Opportunities Fund in May, which attracted over 1,000 applicants and saw 42 winners secure over £1m in funding in the first round, we are delighted to announce that applications are now open for a second round of funding.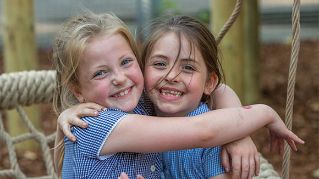 Community organisations win funding from RBS
42 winners whittled down from over 1,000 entries will receive grants totalling over £1m from the RBS Skills & Opportunities Fund later this month. The fund seeks to support community and charity initiatives that help people achieve qualifications, get into work or set up their own business, now or in the future.
We're now NatWest Group
Come and visit us for all our latest news, insights and everything NatWest Group.