Nine London organisations win share of £250,000 from NatWest community fund
Nine London charities are celebrating their success in the second round of the NatWest Skills & Opportunities Fund. They will share over £250,000 in grants awarded by the bank's London Regional Board following a public vote.
Nine London charities are celebrating their success in the second round of the NatWest Skills & Opportunities Fund. They will share over £250,000 in grants awarded by the bank's London Regional Board following a public vote.
The Skills & Opportunities Fund was established to support organisations that are working with people to help themselves through training and qualifications, getting into work or setting up their own business. The winning organisations all take different approaches to improving confidence and employability skills with boating, hospitality, cooking, the performing arts and the creative industries among the outlets being used.
Phil Northey, Chair of NatWest's London Regional Board, said: "NatWest is proud to be supporting so many inspirational projects through the Skills & Opportunities Fund. To be awarding these grants during the season of goodwill and just before the New Year is great.
"The London Regional Board is excited to be able to support such a diverse and innovative group of organisations so that they can provide a variety of practical support solutions to people in some of the capital's most disadvantaged communities. In addition to the funding we will also look to partner with each winner through mentoring, volunteering and advice.
"As a result of our support, we intend to help many people gain skills and confidence so they have more opportunities to gain employment and start up in business."
The winning organisations and projects are:
The AHOY Centre, who launched its "Pathway to Employment" programme in October 2013, designed to help tackle their community's issues and youth unemployment.
A New Direction's "Create Jobs". This is an employability initiative supporting young Londoners aged 16 – 24 to find work in the creative industries.
Beyond Food Foundation, who will deliver two of its "Freshlife and Get Stuck In" six-week programmes to 230 people aged 18 and above, who have been at risk of, or who have experienced, homelessness.
Cardboard Citizens' "On Your Marks, Get Set, Go" makes life-changing theatre with, for and by homeless people, using the performing arts to inspire personal and social change.
Dagenham Bangladeshi Women & Children's Association work for the benefit of Black Asian Minority Ethnic women and children. Their project aims to put 25 participants through a comprehensive training programme, to support them to start a cooperative food enterprise in the local area.

East Potential is part of the East Thames Group and its "New Beginnings" programme will help people living in social housing in East London's disadvantaged communities to start new enterprises.
The House of St Barnabas aims to break the cycle of homelessness by providing training, work experience and employment opportunities to help people rebuild their lives through an Employment Academy. Find out more here.

London Youth Support Trust's "Step Into Enterprise" programme helps disadvantaged young people become financially independent and build brighter futures for themselves as well as, through employment opportunities, other people.
Training Link Skills for Employment is a mix of short courses that can be done in one day – such as manual handling and Health & Safety for care Workers – and three-term courses including Maths, English and 'Employability'.
Across the UK and Ireland, 48 community organisations were successful in the second round of the Skills & Opportunities Fund, and will share a total of £1.3m in grants from NatWest.
Applications for the next round of funding open in spring next year and NatWest is hoping for a similarly enthusiastic response. To find out more about the Skills & Opportunities Fund, the winners and application criteria, visit skillsandopportunitiesfund.natwest.com
Latest news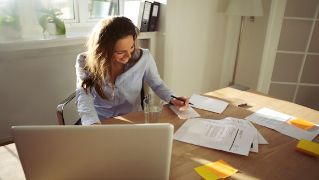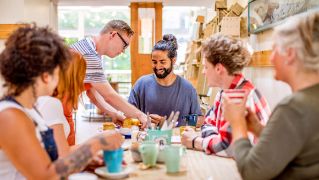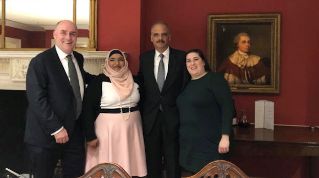 RBS Multicultural Network meets Eric Holder, 82nd US Attorney General
Simon McNamara, RBS Chief Administrative Officer and Executive Sponsor of the RBS Multicultural Network, recently hosted an event in discussion with Eric Holder, the first black US Attorney General. They discussed career, ethnicity, diversity and even a little bit of politics. At the event, Eric Holder shared his wisdom and experience with attendees from the RBS Executive committee and RBS Multicultural Network. Simon McNamara blogs about his experience meeting Eric, a BAME role model, and why diversity is so important to RBS.