My 5 favourites things from the RBS Archive
RBS Archivist Ruth Reed takes readers through her favourite items in the RBS Archive.
1. Records of the Company of Scotland, 1695-1707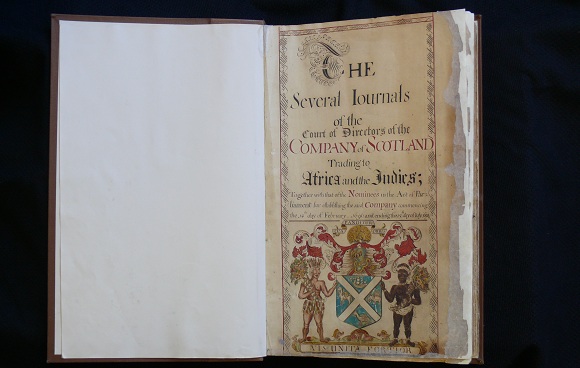 Long before the Royal Bank itself was founded, this was the company responsible for Scotland's ill-fated attempt to establish a trading colony at Darien in Central America in the 1690s. That chain of events is closely tied to Scotland's history, in recognition of which the records are inscribed on UNESCO's Memory of the World (UK) register.
2. 20 shilling note, 1727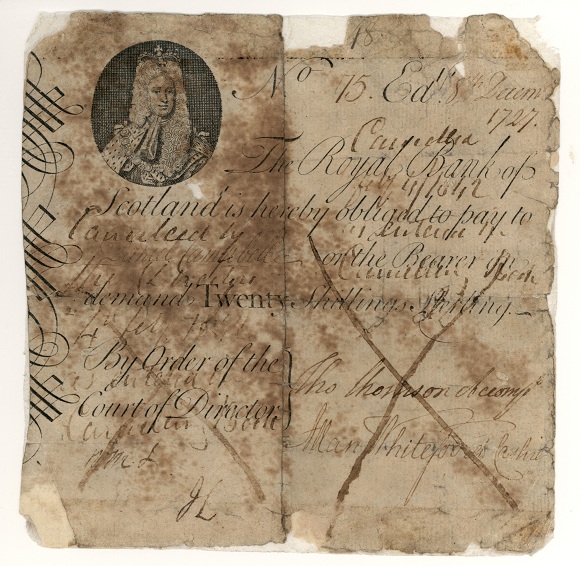 I have to pick something from the birth year of the Royal Bank of Scotland, and as one of our very first series of banknotes, this can also stand as a representative of the bank's long and fascinating history as a banknote issuer, right up to the present day.
3. Scott Moncrieff letters, 1801-1803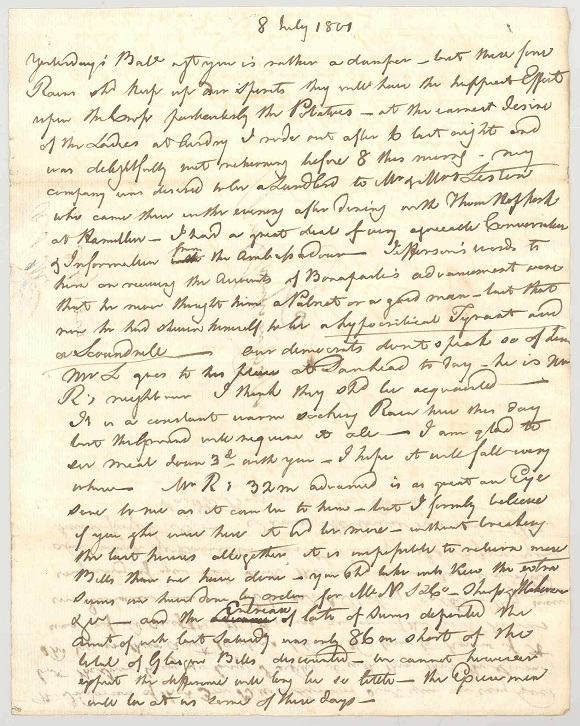 Robert Scott Moncrieff was manager of the Royal Bank of Scotland's Glasgow branch. Six days a week he wrote to William Simpson, the bank's cashier (CEO) in Edinburgh. Although the letters were primarily meant to keep head office up to date with business in the Glasgow branch, the two men had worked together for 20 years, and were friends. The letters also include local gossip, personal news, grumbles about the weather and even a few jokes.
4. Field service postcards, 1916-1918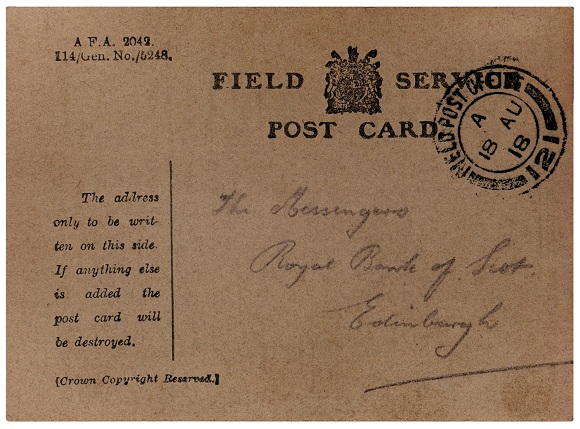 These postcards were sent by Samuel McKnight to his former Royal Bank colleagues, while he was away on active service in the First World War. In the 1990s they were rediscovered in one of our Edinburgh offices, with the following note: 'These cards have been placed here by J. Smith, messenger, in the hope that perhaps long after this dreadful war the name of one may be again honoured who was loved by all. 10 June 1919.'
5. Advertisement for National Provincial Bank's home safes, 1931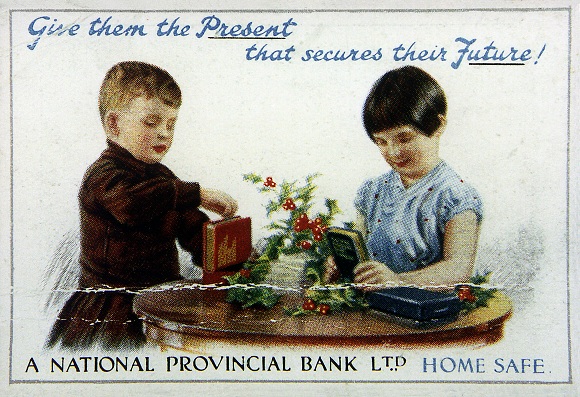 We have lots of lovely adverts, particularly for home safes, which were introduced in the 1920s and marketed to children and other small-scale savers. The best of them – like this one – are really engaging, and tell us a huge amount about changing attitudes, fashions and priorities over the decades.
Related articles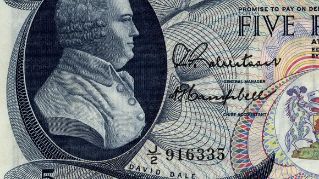 A history of giving
RBS is immensely proud to support #GivingTuesday. Although this fantastic project is a new initiative, the ideas that underpin it certainly aren't. RBS Archivist Ruth Reed looks at some well known historical philantropists that have ties to RBS.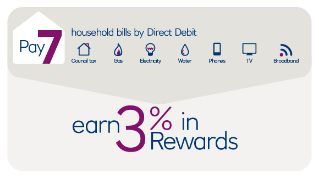 We're now NatWest Group
Come and visit us for all our latest news, insights and everything NatWest Group.