Entrepreneurial Spark and NatWest support Freckles Childcare
Bristol based Freckles Childcare has been supported by Entrepreneurial Spark powered by NatWest and in five months the company has gained six clients in Bath, two in Bristol and one in Gloucester.
When Joanna Chavasse started working with a family to help with childcare it was meant to be a gap year option on the way to a career in the City. But right through her four-year economics degree at The University of Bath Joanna felt there was something missing in the way many families went about finding support to look after their children.
Now the 24-year-old is plugging that gap with her own company, Freckles Childcare, based at the Entrepreneurial Spark powered by NatWest hub in Trinity Quay, Bristol.
"The family I worked with have four children and they have had 16 au pairs in six years," said Joanna. "I thought a lot about why these problems were arising for families and about what was missing. I began to identify that the issues primarily revolved around children in full time education or nursery, around pick ups and drop offs and the day to day running of the home, which consequently impacted on precious family time."
After graduating, Joanna turned down a job in the City of London and went back to childcare, working with two families in Bath to look after the youngsters but also to run the house.
Alongside her work Joanna was busy drawing up plans for Freckles, and her own experiences have inspired the ethos of the company.
"Family is at the heart of everything we do," she said. "I grew up in a home where family was at the heart of everything and I was lucky enough that it wasn't compromised by demanding working hours. I want that for all of our clients."
Freckles started trading in May and Joanna took up a place at the Entrepreneurial Spark hub, or 'Hatchery', in August, when she started working full-time on her business dream.
It provides candidates who combine childcare and housekeeping. Duties range from school drop offs and pick ups, play dates and helping with homework to laundry, ironing and cooking. Freckles Childcare can provide one of their candidates for full time childcare, part-time wrap-around childcare and childcare at events such as weddings.
Joanna herself is undergoing a rigorous regime which demands commitment, energy and passion – the Entrepreneurial Spark programme. She is among the inaugural intake of 80 entrepreneurs at the hub in the NatWest building in Trinity Quay. They are spending six months there, with the option to stay for a further 12 for the most promising.
The programme includes physical office space with superfast internet, a start-up boot-camp, dedicated mentoring, regular events, workshops and training, all free of charge.
The Entrepreneurial Spark powered by NatWest programme focuses on developing the entrepreneur's skills and attributes as individuals, preparing them to have the know-how to make their business ideas investor-ready.
Related articles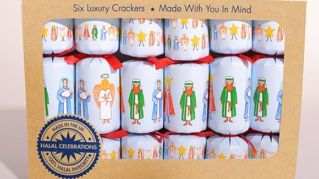 Guest blog: Festivity for all
14 year old entrepreneur and EntrepreneurialSpark Chiclet Aadam Patel blogs about his vision to sell festive products for all religions and faiths.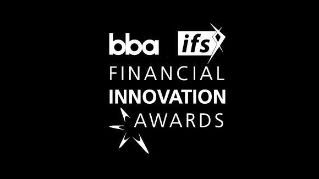 We're now NatWest Group
Come and visit us for all our latest news, insights and everything NatWest Group.