2015 NatWest everywoman Awards celebrate success of UK's female entrepreneurs
Revealing the often extraordinary stories of individuals whose determination and tenacity have driven their success, the awards shine a spotlight on Britain as a hotbed of enterprise talent.
While there are more women running businesses than ever in the UK, research from the University of Cambridge earlier this year found that female entrepreneurs were less inclined to highlight their achievements, despite generating higher profits than their male counterparts.(1).
With the combined annual turnover of the entrepreneur guests at the Awards estimated to be in excess of £3 billion, it has never been more important to champion successful enterprise and create role models for future generations.
Winners of this year's awards have been singled out from hundreds of nominations, judged by a panel of esteemed businesswomen.
The 2015 NatWest everywoman Award was presented by Managing Director of Business Banking Marcelino Castrillo to Ayesha Vardag, founder of London based law firm VARDAGS. The legal world has long been a male dominated domain, yet Ayesha changed the legal landscape for women, winning a seminal case at the Supreme Court in 2010 that made prenuptial agreements enforceable in England and Wales.
The other 2015 NatWest everywoman Awards winners were:
Suzanne Brock, Managing Director of Nutriment – winner of The Artemis Award. One of the UK's leading suppliers of premium quality raw pet food, Suzanne has grown Nutriment to a team of 30 full time staff with plans to expand further following the acquisition of a second premises.
Poppy Mardall, Founder and Director of Poppy's Funerals – winner of The Demeter Award. Poppy is turning the funeral industry on its head, offering simple, affordable, meaningful services, developed on a bespoke basis by her all-female team.
Clare Johnston, Founder and Co-CEO of The Up Group – winner of The Athena Award. Clare established her successful executive search firm aged just 26 and now has global clients including Google, Facebook and Airbnb, and runs regular events for women in the digital sector.
Gillian Pearson, Managing Director of Newberry International Produce & Smootheelicious – winner of The Hera Award. Gillian climbed the ranks from office junior at a local fruit and veg import/export company, before spotting a gap in the market for a frozen fruit brand. She bought out the company and has led it to an annual turnover of over £10 million, at the age of just 32.

Jen Hyatt, founder of Big White Wall – winner of The Iris Award. Utilising her experience in setting up social impact organisations, Jen set up Big White Wall, a digital mental health and wellbeing service offering safe, anonymous support 24 hours a day, which operates in the UK, US and New Zealand working closely with the Department of Health, Help for Heroes and the Ministry of Defence to support 7 million personnel, veterans and their families.
Sarah Pittendrigh, Simply Bows and Chair Covers – winner of The Aphrodite/ Mumpreneur Award. When she was threatened with losing her house, Sarah was forced to launch what turned out to be her dream business, sourcing and manufacturing luxury table linen and chair décor for the wedding and event sector. Battling cancer, and not being able to pay herself a salary for the first two years, Sarah has continued to grow the company, whilst putting back into the local community
Tamara Arbib, Founder of the Rebel Kitchen – winner of The Brand of the Future Award. Tamara's goal is to be the world's number one health food brand, and she is on her way there with the hugely successful Coconut Mylks range - available in 21 countries and with UK listings including Waitrose, Wholefoods, Planet Organic and Tesco.
Speaking about the finalists, everywoman co-founder Maxine Benson, MBE, commented:

"Every year we applaud the achievements of the UK's leading female entrepreneurs and this year's winners do not disappoint with their extraordinary stories of tenacity, determination and for drive. Nobody should underestimate the guts it takes to start and grow a successful business. Our winners this year share a common goal to succeed and in doing so to inspire future generations. Today we celebrate the best of British businesses and the women behind them."
Julie Baker, Head of Enterprise at NatWest, said:

"Competition this year was very tough, so we would like to congratulate all of the outstanding entrepreneurs who have been recognised. The women honoured today are amazing role models, and I hope more of the female business owners we work with will be inspired by their stories. At NatWest we are passionate about supporting women, which is why we have over 250 externally accredited Women in Business specialists, trained to understand the specific needs and the unique challenges faced by women in business."
Related articles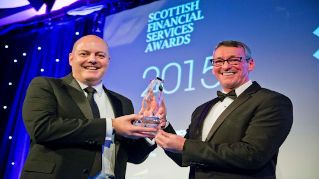 NatWest everywoman awards winners revealed
Now in its 12th year, the NatWest everywoman Awards has become the defining event for Britain's female entrepreneurs, celebrating the success of women-owned businesses across the country.
We're now NatWest Group
Come and visit us for all our latest news, insights and everything NatWest Group.