RBS appoints new Chair to Scotland Board
RBS has today announced the appointment of Malcolm Buchanan as the new chair of its Scotland Board.
Malcolm is currently the Managing Director of Corporate and Commercial Banking in Scotland, a position he will retain. He has been with the bank since 1998 and takes over from Ken Barclay who is leaving RBS after almost 40 years.

The Scotland Board is designed to bring together all the different parts of the bank in Scotland to ensure RBS provides the best possible service to our Scottish customers. In his new role, Malcolm will drive the board's strategy to build a successful and sustainable RBS in Scotland and to help the bank become number one for customer service and trust in the country.

RBS serves around 1.7 million personal customers, 120,000 business customers and employs around 11,750 people in Scotland.

Commenting, Malcolm Buchanan, Chair of the Scotland Board said: "It's a real honour for me to serve as the Chair of the Scotland Board having worked for RBS for over 15 years and I can't wait to get started. I want to play my part in making RBS the bank of choice for people in Scotland by rebuilding trust with our customers and by focussing resolutely on becoming number one for customer service in the country."
Related articles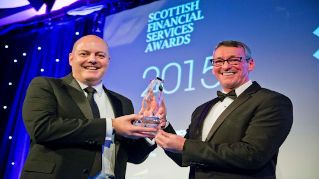 Scottish 'superfood' start-up takes off
Over the coming weeks you can hear from entrepreneurs we have supported through our partnerships with Entrepreneurial Spark, The Prince's Trust and Women in Business.
We're now NatWest Group
Come and visit us for all our latest news, insights and everything NatWest Group.