Protecting customers from £16m of online Christmas fraud
RBS has enlisted a new partner to help protect UK consumers against online fraud during the festive period. Last year shoppers lost £16m.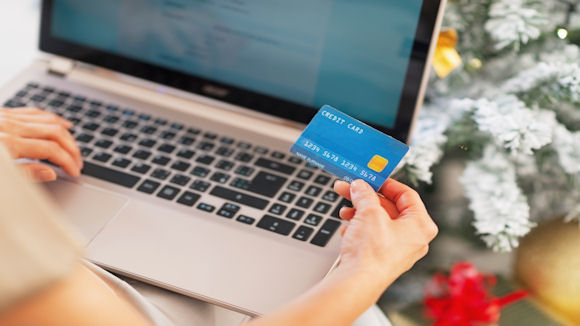 The ongoing #safechristmas campaign involves RBS working closely with ActionFraud (the UK's national fraud and internet crime reporting centre) and police forces across the country, including the City of London Police and Police Scotland, to promote practical fraud and crime prevention tips.

The latest partner to join the campaign is Get Safe Online, the UK's leading source of unbiased, factual and easy to understand information about online security.

Tony Neate, Chief Executive of Get Safe Online, said:

"Keeping internet users safe is a huge task which is why the partnership between RBS and Get Safe Online is so important to help raise awareness among the UK public. By working together, we can help reach millions of people with our tips and advice on keeping themselves safe online."

As we approach the busiest online shopping days of the year, Black Friday (November 27) and Cyber Monday (November 30) the #safechristmas campaign will be increasing its activity on social media. RBS will be posting daily updates on Twitter, Facebook and on our RBS and NatWest customer community web pages with tips to keep customers safe and secure.
Helpful tips to protect your card and online banking details:
Protect your security credentials: Never give your banking or personal information to anyone you do not know. Remember, the bank or the police will never ask for your full passwords, token codes, customer login credentials or cards PINs.
Protect yourself Online: Download our free security software Rapport that protects your computer from malicious software when accessing online banking. It also protects your bank card details when shopping online.
Protect your Credit/Debit Cards: Keep your cards in a safe place. Always keep your card in sight and when you are paying for things, especially in bars and restaurants. Remember always shield your PIN with your free hand and take your card straight away. Report lost and stolen cards to us straight away, that includes when it has been held at an ATM.
Be Cautious: Fraudsters are calling customers pretending to be from the bank or the police and asking for full security credentials. With any suspicious or unexpected call, agree to call the person back before providing any banking or personal information. Always call back using a number you have sourced and where possible using a different phone. Also, never respond to any unexpected or suspicious emails and be wary if the email asks you to click on a link or a button to download a file.
Be Aware: Check your bank balance regularly and report any suspicious transactions to us straight away.
Related articles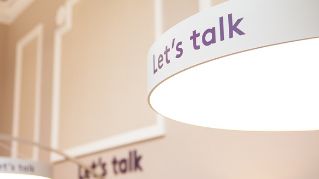 Let's talk about scams
As figures released by RBS show that our customers have lost almost £26m to scams Terry Lawson, Head of Fraud Prevention shares his advice.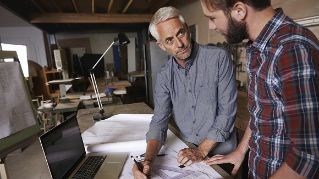 Five common business scams and how to spot them
In 2014, the National Fraud Authority claimed fraudsters were costing SMEs £19bn per year. Here we look at five current threats to businesses along with tips, guidance and further reading on how to avoid them.
We're now NatWest Group
Come and visit us for all our latest news, insights and everything NatWest Group.