Portsmouth charities win a share of NatWest community fund
Earlier this year, two Portsmouth based charities were awarded a share of the Skills and Opportunities Fund.
The charities were among six not-for-profit organisations around NatWest's South West region who received a share of the bank's Skills and Opportunities Fund. The winners were chosen from more than 1,000 applicants nationwide.
The fund is dedicated to supporting projects in disadvantaged communities that help people learn new skills, get into the world of work or set up their own business. This year the fund will distribute £2.5 million.
EBP South were awarded £25,345 to run the Learn, Excel, Aspire Project (LEAP), which aims to increase the employability of young people in deprived areas. They will use the funding to run LEAP in four secondary schools which will benefit at least 80 young people aged 14 to 16.
Learning Links (Southern) provides one-to-one action planning, mentoring and training to help people break down barriers to achievement and reach their goals. The charity won £34,944.05 to help 70 health-challenged long-term unemployed people in deprived areas of Portsmouth and the Isle of Wight. The funding will allow the beneficiaries to develop and become self-employed or start their own businesses.
Cath Longhurst, Chief Executive of EBP South, said:
"This award from NatWest is going to make a significant difference to a number of young people in our area, giving us the opportunity to work with them to develop much-needed employability skills and in particular confidence. We really hope that participating in this project will empower them to reach their potential."
The winning South West organisations were chosen by a public vote after a shortlist of 13 was created by a panel of judges from NatWest's South West and Wales Regional Board.
Board Chairman Haydn Thomas commented:
"It was a challenging decision because of the standard of entries we received. The panel was impressed by the fact that EBP South had secured match funding to increase the reach and impact of their project, and we felt that the outcomes and impact of Learning Links (Southern)'s project were realistic and achievable.
"Our congratulations and best wishes go to both charities, and I'd encourage anyone who wasn't successful this time to try again when applications open for the next round."
For more information visit skillsandopportunitiesfund.natwest.com
Related articles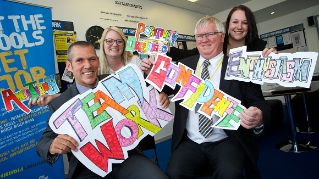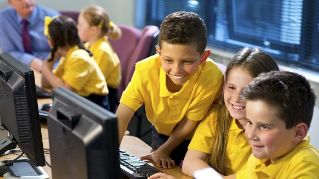 We're now NatWest Group
Come and visit us for all our latest news, insights and everything NatWest Group.