Not quite enough of an island nation - Economics Weekly
If the UK was an economic island cut off from the rest of the world the Bank of England would be close to raising interest rates.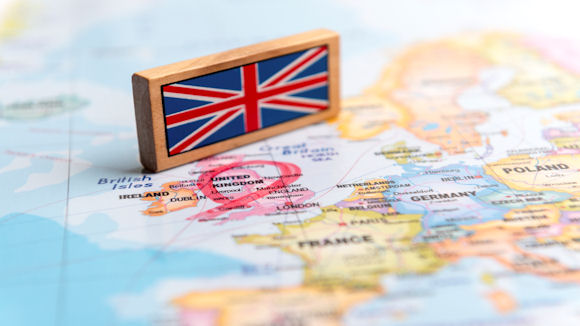 The economy is growing at a decent pace, eating up spare capacity. That should mean inflation beginning to emerge. Of course, the UK is fully integrated with the world's trading system. It was weakness elsewhere, notably in emerging markets, that again helped to stay the Bank's hand last week.
Another BRIC in the wall.

The Bank of England's latest assessment of the UK economy painted a rosy picture of domestic prospects. More jobs and rising wage growth are boosting incomes and supporting consumption. Firms are investing. Even productivity is finally showing signs of improving. But the MPC must look at more than what's going on at home and global factors meant a more pessimistic take on the future. Emerging market growth, in particular, has slowed in the last three months and the Bank thinks this slowdown is here to stay. That weakness weighs on UK growth a bit, but more importantly means inflation will likely stay low for longer. And what goes for inflation also goes for interest rates.
Pick & choose.
If interest rates are set to maintain their 80-month long holding pattern the Bank may have to use other tools to fulfil the financial stability side of its mandate. What's the rush? Mortgage lending has picked up this year and house prices are growing faster than wages. The fastest borrowing growth is in credit cards and personal loans. Right now households don't appear to have over-stretched themselves; debt service ratios haven't budged in the last four years. But the Financial Policy Committee intervened last summer to limit the number of high loan-to-income mortgages lenders can offer. Its next view of risks to the UK financial system will be released in a month's time, but there's every chance that it will take some policy action before the Monetary Policy Committee is tempted to act.
Up.
Reflecting the Bank's views, the UK economy had a good October according to the latest Purchasing Managers' Index (PMI) business survey. All sectors grew. Even better, there was a big jump in manufacturing growth, with the PMI rising from a modest 51.8 in September to a much healthier 55.5 in October. Construction grew rapidly, led by commercial property, even though that index fell slightly to 58.8. And services growth picked up, with a reading of 54.3. October's survey results are consistent with GDP growth of 0.6%q/q for the final quarter of the year. Encouraging.
Trading down.
Hopefully the PMI heralds an improvement in manufacturing performance because Q3 was disappointing. The UK's trade deficit with the rest of the world widened by £5bn, mainly because of a £6bn fall in exports. That hit manufacturers whose output fell by 0.5%q/q in Q3. Output of clothes, non-metallic minerals and machinery all fell by more than 3%q/q. There was some light in the gloom. Petroleum refining & coke production was one of the fastest growing sectors of the UK and car production and alcohol and tobacco both posted very respectable growth in Q3.
Getting closer.
"Never rely on one month's data" is one of economics' more helpful clichés. However, it will be difficult for the Fed to ignore the US labour market numbers for October when it meets to decide on interest rates next month. With 271,000 jobs added and unemployment sitting at 5.0%, those who are concerned about an overheating economy have had their hands strengthened. Yet the average jobs gain over the last three months is a more modest 187,000 and at 2.5%, wage growth does not point to meaningful concerns about inflation. While these numbers raise the probability of a December rate rise, it's no done deal given concerns about the world economy.
Growth.
Yet most of the US economy seems immune to weaker global growth if the PMI surveys are a decent guide. Service sector growth accelerated in October, the Non-Manufacturing Index rising 2.2 to 59.1. Importantly, the new orders gauge increased by 5.3 to 62.0, which suggests continued growth in the coming months. In contrast, manufacturing is poised nervously between expansion and contraction. The PMI fell 0.1 to just 50.1. Manufacturers are more exposed to world markets and exports continue to decline in the face of a strong dollar and weak demand. Like the Bank of England, the Fed will balance domestic strength against concerns of external weakness.
Continued weakness.
Growth in China remains weak. The Manufacturing PMI registered 48.3 and new orders continued to decline. In services, the PMI rose in October but at 49.9 remained below the level that signals growth. China's story has some way yet to run.
Related articles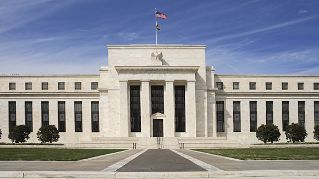 And still the Fed holds - Economics Weekly
All eyes were on the US last week as the Fed decided to leave rates on hold. That decision was vindicated by news of weak growth between July and September and continuing evidence of subdued inflation. Meanwhile, it is increasingly likely that the European Central Bank will set the printing press running at a faster rate.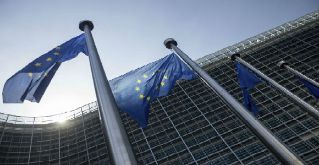 Draghi poised - Economics Weekly
Seven years on from the crisis and still central banks are dealing with the aftermath. In the eurozone, growth remains weak and the European Central Bank stands ready to act again. In the US, the Federal Open Market Committee meets this week with rates having been on hold since December 2008.
We're now NatWest Group
Come and visit us for all our latest news, insights and everything NatWest Group.