Guest blog: My life as a Young Farmer
Danielle McNulty is Chairman of the 'National Federation of Young Farmers Clubs' Youth Forum. In this blog she shares her experience as a young farmer.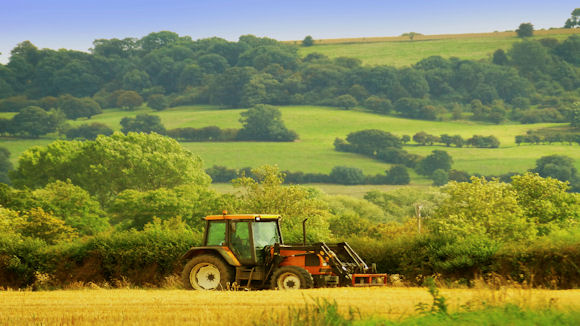 As a member of the Painswick Young Farmers Club – which is part of the National Federation of Young Farmers Clubs (NFYFC) - I hold the position of treasurer. To help me fulfil this role at my best, NatWest gave me the necessary training so that I could acquire the right skills.
I also work as a graduate management trainee for the ABP Food Group, looking after the agriculture stem of the business in Blade Farming - the UK's largest beef production business - and I support managing calves.

On a typical day I visit Blade farms all over the country and I could end up managing 6,000 calves at any one time. As a young farmer, I also need to be up to speed with innovation so that I can find better ways of doing my job.

Over the next few years I am hoping to remain in the beef industry. The beef industry has always interested me – ever since I did my first stock judging competition with the Young Farmers.

Joining Young Farmers when I was 14 really helped me – not only with getting a head start to my career in the industry, but it has also supported me in acquiring a number of other skills which I have developed throughout the years.
It has been a journey: I started by taking my first official responsibility in a club role which then progressed into a county and then national-level role. Joining NFYFC has also reinforced my competitive nature by allowing me to take part in all sorts of activities from public speaking to hockey!
I would not change my time in young farmers for anything. It's developed me in ways which the town girl I was ten years ago could never even have imagined!

Related articles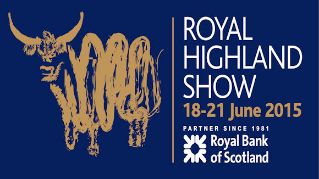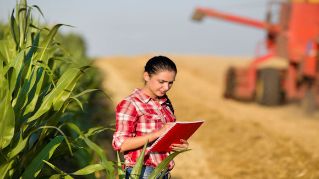 Our support to young farmers
This week sees the very first National Young Farmers Week, run by the National Federation of Young Farmers Clubs (NFYFC). Ian Burrow, RBS Head of Agriculture and Renewable Energy, talks about the importance of our young farmers and how the bank is supporting them.
We're now NatWest Group
Come and visit us for all our latest news, insights and everything NatWest Group.