Essex office wins new ethical workplace accreditation
The RBS Thanet Grange office in Essex has been awarded the Fairplace Award; a new ethical workplace accreditation run by UK property charity the Ethical Property Foundation.
RBS is the most recent winner of the award and is now looking to extend Fairplace across other properties in its estate.
The Fairplace Award allows businesses to demonstrate a practical commitment to people, community and planet. To date, the award has been awarded to Sodexo plc, Kingston University, aid charity CAFOD, and Foundation Property & Capital.
Applications are currently pending from a range of leading UK companies and property industry membership bodies interested in promoting the award to their members.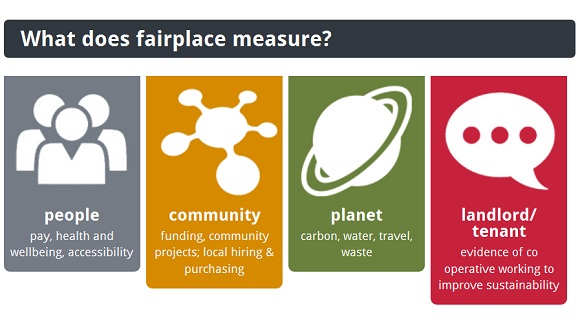 All proceeds from the Fairplace Award support the charitable work of the Ethical Property Foundation which provides property advice to charities and community groups. In February 2015 the Foundation became preferred supplier of land and property advice to the Charity Commission.
Ethical Property Foundation Chief Executive Antonia Swinson commented:
"At a time when businesses must demonstrate they are part of wider society, Fairplace is a comprehensive business improvement tool which aligns good ethics with best practice across Finance, Procurement, HR, and Facilities Management as part of core business planning. We have greatly enjoyed working with the team at Thanet Grange and look forward to working with RBS across its estate".
Elaine Arden, RBS Chief HR Officer said:
"At RBS we are determined to build a sustainable bank to make a difference for our customers, colleagues and communities. Receiving recognition from the Fairplace Award is a good sign of the progress we are making towards this."
We're now NatWest Group
Come and visit us for all our latest news, insights and everything NatWest Group.