Celebrating 10 years of the Rainbow Network
More than 200 members, guests and supporters of the bank's Rainbow Network gathered to celebrate its 10th anniversary in London this week.
The event showcased the progress made in helping build an inclusive culture at RBS, recognised individual contributions and looked at what's next for the network.

The Rainbow Network, which is open to all RBS employees, is one of the largest LGBT networks in the banking sector and was established in 2005. Working alongside the bank's Inclusion team, the network supports its members both personally and professionally, and is also involved with LGBT charities to enhance the lives of LGBT people.

A short awards ceremony highlighted the work of the network's regional representatives and their achievements in 2015 towards strengthening the network, supporting LGBT colleagues and making RBS an inclusive place to work.

Rishi Madlani, the network's Global Co-Chair, said: "We're proud of the progress we've made in helping RBS develop a truly inclusive culture, one that enables all colleagues to bring the best of themselves to work. It's great to see all the work we've put in over the last ten years, working with the bank's Inclusion team, paying off."

Related articles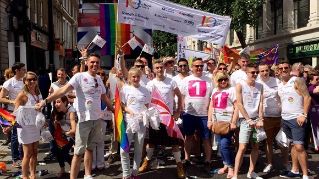 RBS Rainbow Network at London Pride
Pride in London was celebrated on the 27th June 2015 and the RBS LGBT Network, Rainbow, was again part of London's largest parade. RBS Inclusion Manager Marc Reace-Coles explains how.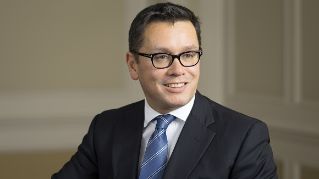 Encouraging diversity from the top
Mike Anderson, Managing Director, Wealth Manager, Executives Client Group, Coutts and one of Outstanding's top 100 LGBT business leaders, explains why he's pleased to feature on this list and how RBS has supported him in his career.
We're now NatWest Group
Come and visit us for all our latest news, insights and everything NatWest Group.