Building networks and breaking barriers
Last week our CEO of Commercial and Private Banking, Alison Rose, addressed The Guardian's Forward Women conference. She shares her thoughts on what it's like to be a senior female banker.
As I've progressed through my career I've faced many challenges and moments where I have had to steel myself to make a tough decision or push myself to do something which might have been easier to avoid. That's when you need to look to your network for support – colleagues, friends, mentors, employee groups, whoever it is who will spur you on and give you reassurance. They won't necessarily give you the easy answer but can help you come to the best conclusion.
Being a senior woman in a male–dominated industry, I have looked around boardrooms and often realised I am the only woman there. In the early part of my career I was largely gender blind but as I progressed I realised there were less women in senior roles. But this is a team environment and having positive role models, who are both male and female, is an important step.
As a leader I feel passionately about creating an environment where talented people can thrive. At RBS we are determined to create a level playing field and develop a workforce that is as diverse and varied as our customers. I fully believe that it is fundamental to the success of our business.
"Targets alone are not enough to drive a major cultural shift but by having a clear target on record, not just internally but out in the market, ensures we will be held accountable."


Last year we agreed a bank-wide target of ensuring 30% of roles at executive and senior management grades are held by women by 2020. I was happy to go on record and say that we need aspirational targets to tackle head on our current gender imbalance.

Targets alone are not enough to drive a major cultural shift but by having a clear target on record, not just internally but out in the market, ensures we will be held accountable. It is a challenge for us; just over half of our employees are women. In clerical jobs, the percentage is 67%, but the proportion of executive roles held by women at RBS is 20%. Whilst there has been a lot of debate about increasing female board representation at non-executive director level – my focus is on building a pipeline throughout the organisation and getting more women at Executive levels.
The journey starts at the point of entry and our target is to recruit 50% women. To support women's progression from there we consider a diverse group of candidates for all vacancies. We have refined our approach to recruitment and promotion. We are measuring our line managers on the decisions they make, ensuring they understand the business case for inclusion and apply the right lens when considering their options. It is in their performance objectives and they will be measured against it.
We don't do these things to tick the gender box. We do them because it's the right thing to do, it has a tangible impact and is a vital ingredient for business success.
Related articles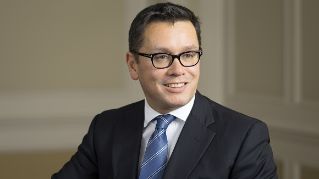 Encouraging diversity from the top
Mike Anderson, Managing Director, Wealth Manager, Executives Client Group, Coutts and one of Outstanding's top 100 LGBT business leaders, explains why he's pleased to feature on this list and how RBS has supported him in his career.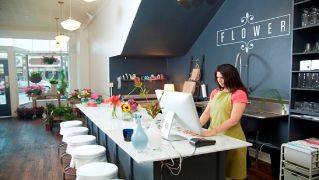 How we're supporting female entrepreneurs
Over the coming weeks you can hear from entrepreneurs we have supported through our partnerships with Entrepreneurial Spark, The Prince's Trust and Women in Business.
We're now NatWest Group
Come and visit us for all our latest news, insights and everything NatWest Group.