Britain's working - Economics Weekly
Britain's job market is in rude, good health. Employment is at record levels. In the past that has led to concerns that inflation might start to rise. Yet wage growth gives no cause for concern and there seems to be scope for productivity to grow, allowing people to earn more and costs to be contained.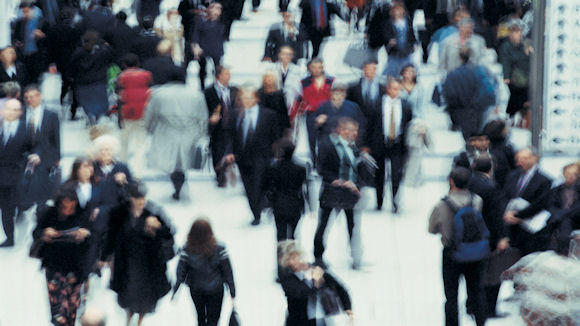 The UK's job creation machine fired back into life in Q3. An extra 177,000 people found work taking the employment rate up to a record 73.7%. That pushed unemployment down to 5.3%, just a whisker away from the 5.1% average that prevailed between 2001-07. There are 210,000 fewer people looking for work than 12 months ago. The UK-wide figure might be 5.3% but there are big differences between regions. Unemployment in the South East and South West is now less than 4%, whilst the North East is at the wrong end of the table with a jobless rate of 8.6%.
Waiting for lift off.
With all these jobs being created and even productivity improving it would be hard to imagine a more positive set of labour market numbers, with one exception. Wages. Regular pay grew by 2.5%, which is better than we've been used to for the last six years, but still slightly slower than the peak of 2.9% reached back in July. It is too soon to judge whether this is just a blip in an otherwise tightening labour market, but the MPC will put even more weight on what happens to wages if this trend continues.
Flows matter.
We normally focus on the total number of unemployed but the truth is there is a lot of movement into and out of jobs in the UK's labour market, so the flows can tell a story too. 282,000 people who had a job in Q2 found themselves unemployed in Q3. That's less than 1% of total employment and the lowest since these numbers started being collected. The spectre of unemployment no longer hangs over British workers.
Not building.
GDP might have grown by 0.5% in Q3 but the construction sector hasn't been enjoying the same expansion. Output from the industry fell by 2.2% in the three months to September putting it largely back where it was 12 months ago. More positive news came from the housebuilding sector, which managed to increase the number of dwellings in England by 170,000 last year. Whilst not as strong as during the 2004-07 period, it is the best performance since 2008. Over that time the way we've built more houses has changed too. Last year 20,000 new homes were added by changing the use of existing buildings, more than at the previous peak of housebuilding in 2007.
Less stress.
The Bank of England watches closely the number of people whose debts are uncomfortably high. It helps the Bank to judge how much spending might fall if interest rates rose. According to the Office for National Statistics, the proportion of people finding no difficulty in keeping up with bills and credit cards increased by 10 points to 63% in the year to July. The share saying their debts are not a problem at all rose nine points to 75%. These trends are encouraging, although one in ten of us finds paying the bills a constant struggle.
Bricks and mortar.
Its fingerprints are found on many an economic downturn but still Britons have faith in the value of property. Four out of ten of us think that an employer pension scheme is the safest way to save for retirement. Ranking second, and favoured by more than one in four is investing in property. What's more, 44% of us think that property will earn us most money for our retirement. With house prices again rising faster than incomes, it's easy to see the attraction. But is that either sustainable or desirable?
Window shopping.
The rollercoaster of US economic data continues. Following encouraging data on job creation for October the retail sales numbers were disappointingly weak. Spending in cash terms was only 1.7% higher than a year earlier and virtually unchanged from September. The fall in the oil price continues to drag on the value of overall sales. But lower gasoline prices have encouraged people to buy cars, sales of which rose 7%y/y. "Core" retails sales were up just 1.2%y/y. Growth at this rate does not feel compatible with a rate hike next month.
Working smarter.
Stepping back from the immediacy of one month's job market numbers, the Bank of England's Andy Haldane looked at the kind of jobs that could be most vulnerable to the advance of robots and other smart machines. Part of his answer is that the type of skills that will become more valuable are traits such as communication, self-confidence and empathy, the type of things machines can't emulate, at least for now.
Related articles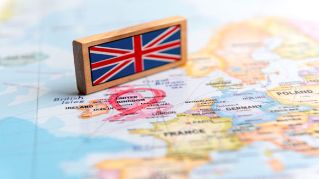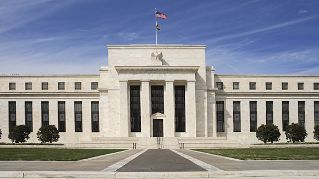 And still the Fed holds - Economics Weekly
All eyes were on the US last week as the Fed decided to leave rates on hold. That decision was vindicated by news of weak growth between July and September and continuing evidence of subdued inflation. Meanwhile, it is increasingly likely that the European Central Bank will set the printing press running at a faster rate.
We're now NatWest Group
Come and visit us for all our latest news, insights and everything NatWest Group.