World Payments Report 2015 reveals accelerated growth of non-cash payments
Report reveals that non-cash payments have grown faster than GDP across all regions and the shift from physical to digital has increased payments innovation and growth.
Non-cash payment volumes continue to grow, according to the World Payments Report 2015 from Capgemini and RBS. The analysis found an increase at a rate of 7.6% year on year to reach a record high of 357.9 billion transactions. Driven by a combination of factors including growth of non-cash transactions in Emerging Asia and widespread adoption of mobile technology for payments in mature markets, the volume of non-cash payment transactions grew faster than GDP across all geographies in 2013.
For 2014, growth was propelled by the continued economic recovery in mature markets, rapid expansion in China, adoption of mobile and contactless technology, and the global move towards Immediate Payment schemes.
The report also found that despite the rise of other competitive payment providers along with new and alternative payment methods including digital wallets and mobile apps, banks are still in a strong position to develop innovations that improve the customer experience. Banks can gain competitive advantage by building holistic payments services. Continuous innovation can be built upon immediate payments and Blockchain technologies.
Marion King, RBS Director of Payments, commented:
"Technological innovation has triggered a dramatic increase in digital payments. This shift from physical to digital payments not only providers simpler, faster and secure payments for us all, it has also enabled new and progressive business models to emerge."
Andrew Lees, Global Sales Officer, Capgemini Financial Services said:
"Each year banks face new and greater challenges in innovating to meet consumer demands for more convenient, faster, more secure and more mobile payment methods. Facing this pressure and the need for new regulatory initiatives to support innovations like Immediate Payments, payment services providers must take a long-term approach for payments processing by building a holistic set of offerings that can deliver value on a global scale."
For more than a decade, the World Payments Report by Capgemini and the Royal Bank of Scotland has been the source of data, trends and commentary on global and regional non-cash payments, and the key regulatory and industry initiatives that govern them. This year's report, which explores the impacts of an increasingly demanding regulatory landscape and the additional requirements to deliver incremental customer value through innovation, can be downloaded here.
Related articles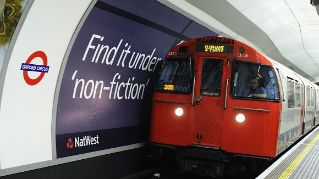 Moving towards a less-cash society
Stuart Haire, Managing Director RBS and NatWest Direct Bank talks trends in spending and reveals why he thinks we'll never be a completely cashless society.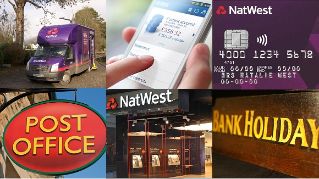 We're now NatWest Group
Come and visit us for all our latest news, insights and everything NatWest Group.