Welsh speaking telephony support centre turns 21
The NatWest telephony support centre in Menai celebrated 21 years of serving Wales and looking after Welsh speaking customers last month.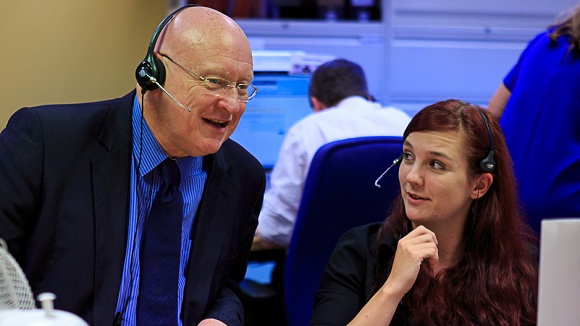 The team at Menai, who speak with customers in both English and Welsh, used their 21st birthday celebratory event to talk about NatWest's history in Wales and the importance of being able to serve customers in a way that suits individual lifestyles. The support centre even has a customer who regularly calls from New Zealand to do his banking in Welsh.

Guests at the day event included Meri Huws, the Welsh Language Commissioner, in addition to current and past customers and employees.

NatWest were the first bank to be presented with the "Lles" independent accreditation award at the Eisteddfod. Lles is a new multifaceted independent enterprise that works to promote and develop the use of the Welsh language in business to benefit business, in Welsh working life and Welsh life in general.

Hywel Williams, MP, commented:

"I am very impressed with the service provided at this call centre and the clear choice people have to use Welsh or English. I am very glad people are choosing to use Welsh and hope that it is good business for NatWest."

Mark Douglas, NatWest Regional Director, also commented: "Our Welsh speaking call centre plays an extremely important part of the service we're providing to Welsh speaking customers. We have Welsh speaking staff, dual language signage and leaflets in all our branches, including mobile within Wales. We want to be a central part of the local community and looking after our Welsh customers is very important to us. We will shortly be sharing the route of an additional mobile branch which will be helping to provide banking facilities to rural communities in North Wales."

Dafydd Iwan, singer, politician and owner of Sain Records Ltd, said, "I'm very impressed with the quality of the service available. It's great to see a place like this offering a bilingual service. I'm in business and do most of my business in Welsh and it's great to carry that through to banking."
Related articles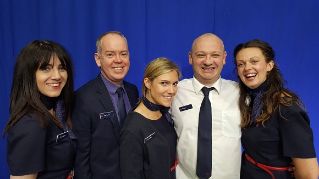 Documentary looks at life in a NatWest branch
'The bank: A matter of life and debt', looks at the role banks play in the local community and explores people's different relationships with, and attitudes towards, money. The first episode will be screened at 9pm on 23 June on BBC2.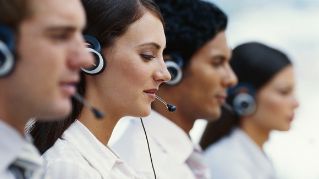 We're now NatWest Group
Come and visit us for all our latest news, insights and everything NatWest Group.