The surprising history of getting more with your bank account
As our new Reward account launches, Archivist Ruth Reed takes a look back over history at some of the more unusual examples of getting more with your bank account.
Accounts like Reward, which offer special added benefits, are relative newcomers in British banking. The Royal Bank of Scotland and NatWest both launched their first accounts with extras less than two decades ago, in 1996. For our whole history up to about 30 years before that date, there were really only two kinds of bank account; current and savings.
In the 1960s and 1970s we started to diversify into offering different types of product – hire purchase, mortgages, credit cards and more varied investments. We also began to tailor our services to the needs of specific customer groups, and that's how accounts specifically for children, students and particular professions were born. Packaged accounts were an evolution of that process, and an idea we borrowed from America.
There may have been less overall choice before the 1960s, but that doesn't mean banking was dull and uniform back then. In fact, our earliest customers could get some pretty astonishing things alongside their banking services.
In Victorian times, many of our banks operated an 'agency' system, where branches were run by an agent who was not strictly an employee of the bank. In some ways, it was more like a modern business franchise.
Banks liked to appoint well-known, respected local citizens as their agents; their understanding of their customers and particular local conditions was one of the keys to success for a new branch. They often combined their bank work with other business interests, frequently trading from the same premises. As a result, a visit to the bank could involve all sorts of unexpected opportunities.
At Ballymena in Northern Ireland, Ulster Bank's agent from 1846 to 1887 was William Hogg, who was also a grass seed merchant. Ulster Bank had had difficulty retaining an agent at Ballymena before Hogg was appointed, and this may be why they agreed to the terms he laid down; he would take on the bank agency, but his grass seed would always come first. He was not joking. Throughout his years at the branch, grass seed samples were always to be found on display outside the bank's front door.
In south west England, one of the most famous names in 19th century banking was Stuckey's, later part of NatWest. In the late 1830s it opened a branch in Weston-super-Mare, and appointed local man James Gordon to run it. Gordon was a chemist, and his shop was said to be a key meeting point for the so-called 'worthies of Weston'. So, from about 1838 until 1852, customers in Weston could make a bank deposit, buy medicine and catch up on local civic gossip, all in one go.
A less enduring joint arrangement was the wine-and-banking shop that opened in Maidstone in 1836. This was one of the first branches of the newly-formed Surrey, Kent & Sussex Bank, another of the banks that went on to become NatWest. Opening up within an existing business, as it did in the Maidstone wine shop of RR & G Spencer, was a great way for a fledgling bank to test the water (or wine) in a particular community. Indications in Maidstone must have been good, because within a year the bank appointed a full-time manager and moved the branch into separate premises.
Not all these unusual bank branches were combined with shops. In the village of Tighnabruaich in western Scotland, the Royal Bank of Scotland's agent in the late 19th century was also the local doctor, so with a visit to him, customers could check both their own health and that of their bank balance.
It's fair to say that a lot has changed over the years. These days, the bank is not looking to take your temperature, and you're better off going elsewhere for your grass seed. But we are still working hard to reward you with benefits you might never have imagined as part of your current account.
Related articles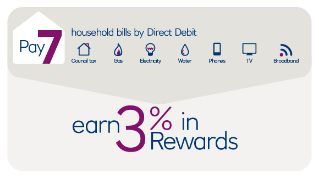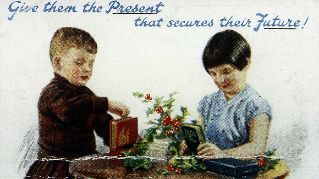 We're now NatWest Group
Come and visit us for all our latest news, insights and everything NatWest Group.