The surprising history of financial education
Archivist Ruth Reed explains how financial education as we know it today is a fairly recent concept, but the seeds of the idea took root well over a century ago.
For NatWest, it started with James Gilbart, a Victorian banker who did much to deepen the public understanding of banking. He was general manager of London & County Bank, one of the banks that eventually became part of NatWest. Outside working hours, he was a prolific author on banking matters, writing not only for his fellow bankers, but for laypeople too.
Gilbart believed passionately that everyone – not just the rich – should have a bank account, because they were such an important tool for helping anyone to get the most out of their money.
One of his most influential pieces was 'Ten Minutes' Advice about Keeping a Banker' (1849). In it, he explained not only the financial benefits of having an account, but the very simple, basic things that might intimidate someone who'd never been into a bank before. He described what to expect when walking through the door for the first time; what to say; how to act. He wanted to be sure that nobody felt at a disadvantage.
Stopping people from being at a disadvantage is a big part of financial education, and banks have become much more aware of its importance in recent decades. It was only in the 1920s that banks began to realise the diversity of our potential customers, and to see the need to adapt our services according to their needs. We started offering Home Safe accounts, which were tailored to children and other small savers, helping them to feel welcome in the bank and encouraging them to learn the habit of saving.
In the 1960s we became more sophisticated in our understanding of our customers' diverse needs. One key group we began to cater for was students. These young people were managing their finances independently for the first time. Many opened their first current accounts as part of that process, and we realised that we had a role in helping them to get the hang of money matters. We published booklets and brochures aimed at students and school leavers, encouraging them to seek further advice at their local branch.
More recently, personal finance has become more complex than ever. There are more choices and opportunities – but also greater risks of getting it wrong. Financial awareness is a key skill in our society today.
NatWest recognised this development in 1994, when it launched the Face2Face with Finance programme, aimed at helping young people to become successful, financially capable adults. Unlike previous financial education, which had been offered in conjunction with bank products, this programme was delivered in schools and community groups, independent of the bank's products and services.
Today, the programme – now called MoneySense – has been running for 21 years, which means the children who benefit from it today might very well be the sons and daughters of those first Face2Face with Finance children, back in the '90s. There's still work to do, and that's what MoneySense is all about.
Related articles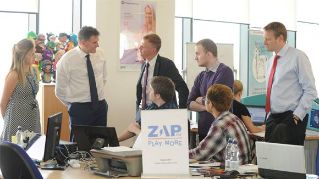 Guest blog: Making games for MoneySense
Cameron McMillan, of Zapcoder, discusses the collaboration with RBS to create games for the new improved MoneySense programme and what Entrepreneurial Spark has meant for them.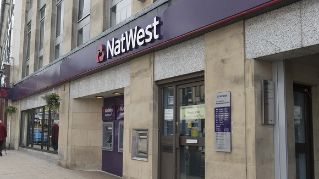 8 historical facts about NatWest Huddersfield
NatWest's Huddersfield branch, as featured in 'The Bank – a Matter of Life and Debt', may look fairly modern, but its heritage stretches back well over a century. RBS Archivist Ruth Reed reveals eight interesting facts from 118 years of history.
We're now NatWest Group
Come and visit us for all our latest news, insights and everything NatWest Group.