RBS Technology Solutions Centre hosts a global hackathon
RBS Technology Solutions Centre is hosting Hack (Make!) The Bank, part of a global series of hackathons exploring the future of banking.
More than 165 software engineers, designers and other technology experts will be asked to help inspire and invent the future of banking this weekend at the RBS Technology Solutions Centre in Edinburgh.
They are being asked to brainstorm ideas for new apps and services that could form the basis for tomorrow's banking at the Hack (Make!) The Bank hackathon, being run by RBS in partnership with the Open Bank Project.
The Open Bank Project aims to help banks securely and quickly improve their digital offerings by bringing them together with leading financial technology companies.
RBS is committed to excellence in technology and innovation. The hackathon will give us the chance to demonstrate our own expertise as well as showing our openness to new thinking from outside the bank and our willingness to work with new partners to create the best products and services for our customers.
The event will run for 48 hours. A hackathon is a creative marathon where prototypes of mobile and web applications are quickly developed by small teams competing with each other.
Hack (Make!) The Bank is a global series of hackathons. You can follow events over the weekend on twitter at: #HackMakeTheBank.
Related articles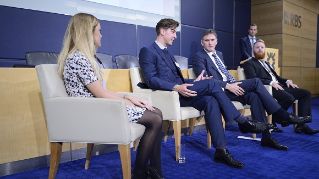 Latest news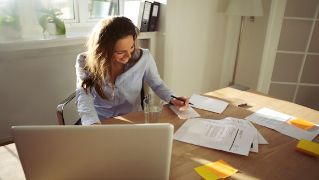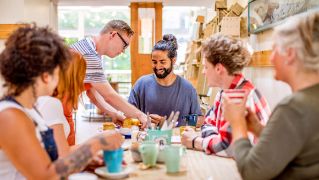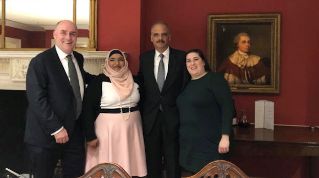 RBS Multicultural Network meets Eric Holder, 82nd US Attorney General
Simon McNamara, RBS Chief Administrative Officer and Executive Sponsor of the RBS Multicultural Network, recently hosted an event in discussion with Eric Holder, the first black US Attorney General. They discussed career, ethnicity, diversity and even a little bit of politics. At the event, Eric Holder shared his wisdom and experience with attendees from the RBS Executive committee and RBS Multicultural Network. Simon McNamara blogs about his experience meeting Eric, a BAME role model, and why diversity is so important to RBS.