RBS Social and Community Capital supports rebuilding of Scottish harbour
Hugging the Scottish coast north of Aberdeen lies Sandhaven Harbour – a community business which suffered damage in the 2012/2013 UK storms.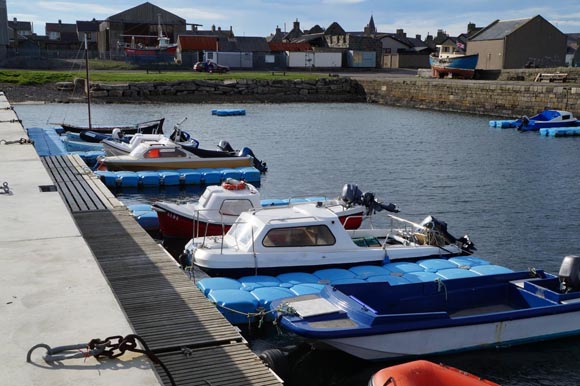 Sandhaven and Pitullie Harbour Trust, which is responsible for the running of Sandhaven Harbour, aim to develop the harbour's east basin and marina to upgrade it into a tourist attraction. However, in 2012/2013 powerful storms wreaked havoc on the harbour, damaging it and creating the need for vital repairs.
The north breakwater, constructed from heavy cut stone, was completed in 1838. After the enormous storms of 2012/2013 some of these foundation stones became dislodged and with parts of the wall unsupported there was a danger that it could collapse, leaving the harbour unprotected. The harbour has close links with the nearby town of Sandhaven and the collapse could have had a knock-on impact on the local economy.
The repairs were to cost the Sandhaven and Pitullie Harbour Trust £25,000 and Marine Scotland was willing to award a grant for this money if the Trust could show proof that the work had been completed. To support the Trust, RBS Social and Community Capital (RBS S&CC) approved a £25,000 bridging loan without which the repairs could not have been carried out. A further two bridging loans were approved to enable the Trust to obtain vital money from other funders.
RBS S&CC is a standalone charity which provides loans from £30k to £500k to viable charities and community development projects that are unable to access mainstream finance. RBS S&CC has approved over £7.4m of loans to social enterprises and community finance organisations since 2012.
Related articles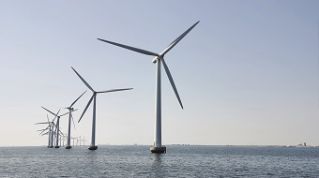 Serving society
Serving customers well means more to us than delivering great customer service. We want all our customers – and the customers of the future – to make better financial decisions for the long term, and achieve the best possible financial wellbeing. We also want to be viewed as a responsible business, serving today's customers in a way that also helps the future generation. This commitment is key to achieving our ambition to be number one for customer service, trust and advocacy.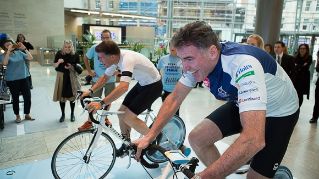 We're now NatWest Group
Come and visit us for all our latest news, insights and everything NatWest Group.