Let's talk about scams
As figures released by RBS show that our customers have lost almost £26m to scams Terry Lawson, Head of Fraud Prevention shares his advice.
Most of us will have heard about scams. And most of us will have thought 'I'd never fall for that.'
Today we've released data showing just how many of our customers have fallen for these types of scams. It's the first time that we've done this and we've done it in the hope that we can raise awareness of the most common scams and how easy it is to fall for them. Most importantly, we want to make sure our customers know how to protect themselves.
There's an assumption that it's only elderly and vulnerable customers who fall victim to scams. It's not. We've had doctors, police officers and even some of our own members of staff duped.
Typically scams fall into two categories. The first are fairly common but because they're a low value of less than £50 people don't always report them. The most common scam that falls into this category is goods or services, typically bought through eBay or Gumtree not arriving or not being as advertised.
Sadly, a lot of scams are for much larger sums of money – these fall into the second category. This is when the fraudster builds up a relationship with the victim in order to gain access to a large amount of money. The fraudster often impersonates a member of the police or even a bank worker. Often they pretend your money is at risk if you don't act immediately. As soon as you transfer the money into their account they transfer it away and recovery becomes almost impossible
As a bank we try our hardest to prevent our customers falling victim to scams. Sometimes when you're making a transaction in the branch you may be asked a couple of extra questions to make sure we're comfortable with the transaction. Little actions like this have helped prevent some of our customers transferring large sums to scammers.
But there are lots of simple actions that you can take to protect yourself.
Firstly, we'll never phone you up and ask you to move money to a safe account. If you think your account is at risk then tell us. We'll freeze it so no funds can be transferred away. We'll call you and run through account verification with you and make your account safe for you.
Secondly, if something sounds too good to be true then it probably is! Investment scams and lottery scams often start by persuading you to part with a small amount of money in order to receive a huge sum in return.
Finally, don't be embarrassed to speak up and question what you're being asked to do. We find that some people who fall victim to fraud are embarrassed to admit it. This is especially common with romance fraud, which occurs when you meet the 'perfect partner' online, but once they've gained your trust they ask for money for a variety of emotive reasons. If you tell us then we can work with the police, trading standards and other bodies to help stop this happening in the future.
We have lots of information on our website and in branch on keeping yourself safe and secure. I'd encourage you to read it, talk about it with your friends and family and don't think it won't happen to you.
Find out how you can safeguard against fraud
Related articles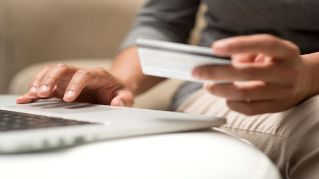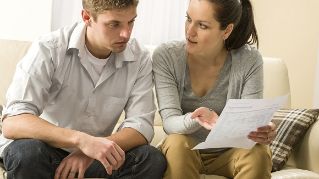 We're now NatWest Group
Come and visit us for all our latest news, insights and everything NatWest Group.