Interim Management Statement Q3 2015
The Royal Bank of Scotland Group (RBS) continues to deliver on its plan to build a stronger, simpler and fairer bank for both customers and shareholders; on track for 2015 targets.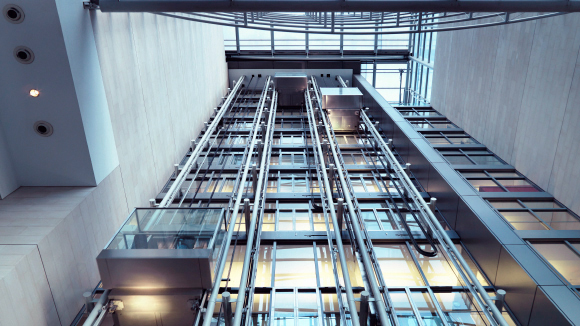 Q3 attributable profit was £952 million, up slightly from £896 million in Q3 2014. Restructuring costs remained high at £847 million as the Go-forward Bank transforms, while litigation and conduct costs were £129 million compared with £780 million in Q3 2014.

Attributable profit included (in profit from discontinued operations) the gain on loss of control of Citizens (£1,147 million). The principal component of this gain was a reclassification of foreign exchange reserves of £962 million to profit or loss with no effect on RBS's net asset value.

Q3 operating loss

(1)

was £134 million, down from a profit of £1,107 million in Q3 2014. Adjusted operating profit

(2)

was £842 million (Q3 2014 - £2,054 million), after £126 million of losses relating to IFRS volatility, and £77 million of CIB disposal losses.

Income was £596 million lower than in Q3 2014, principally driven by a £394 million decline in Corporate & Institutional Banking (CIB), reflecting its planned reshaping. Income pressures were also seen in UK Personal & Business Banking (UK PBB) and Commercial Banking where good loan volume growth was offset by continued competitive pressure on asset margins.
Operating expenses, excluding restructuring costs and litigation and conduct costs, were £152 million lower, with headcount down and restructuring benefits feeding through to a lower cost base.
Credit quality remained good, with net impairment releases of £79 million, £768 million lower than the high levels of releases recorded in Q3 2014.

Tangible net asset value per ordinary and equivalent B share increased from 380p per share at 30 June 2015 to 384p per share at 30 September 2015. This was largely driven by the attributable profit for the period (less the impact of reclassified reserves), together with underlying gains in foreign exchange reserves reflecting the strengthening of the US dollar and the euro, and gains in cash flow hedging reserves as swap rates decreased.
RBS CEO Ross McEwan explains how these results show progress on our plan.

Notes:
(1) Operating profit/(loss) before tax, own credit adjustments, gain on redemption of own debt and strategic disposals. The nine months and quarter ended 30 September 2014 are stated before RFS minority interest.
(2) Excluding restructuring costs and litigation and conduct costs.
Conference call replay
To access a replay dial-in from the following telephone numbers and use the appropriate access code from the list below:
UK free call dial: 0800 953 1533
International dial: +44 (0) 1452 550 000
Ireland local call dial: 01 431 9815
USA free call dial: 1 866 247 4222
Hong Kong free call dial: 8009 013 93
Singapore local call dial: 315 836 38
India free call dial: 1 800 300 089 80
Media Audio Call replay access number: 58926943
Analyst Audio Call replay access number: 58969263
Related articles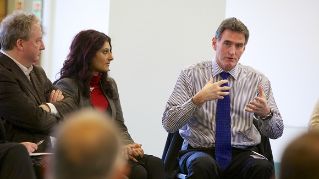 Going further, faster
RBS Chief Executive Ross McEwan outlines the progress we're making towards becoming a stronger, simpler and fairer bank for our customers.
We're now NatWest Group
Come and visit us for all our latest news, insights and everything NatWest Group.