Encouraging diversity from the top
Mike Anderson, Managing Director, Wealth Manager, Executives Client Group, Coutts and one of Outstanding's top 100 LGBT business leaders, explains why he's pleased to feature on this list and how RBS has supported him in his career.
British society has seen great changes over recent years. All major financial institutions have had to reassess the way in which they do business and present themselves in order to attract and retain both customers, and the best employee talent.
Every organisation has a duty to ensure that their workforce represents wider society. Without this, an organisation cannot be truly representative, and will essentially be guessing at what different customers need. The 'lived experience' of minority groups can give different insights into how to best serve different customer segments.
As a bank employee for over 30 years I have seen a huge shift in employer attitudes and support to encourage staff to bring their complete selves to work. Certainly 10 or 15 years ago there was a real hesitancy for many LGBT employees to be open about their lives and to conceal having a partner or talking about home life. For many people, this created personal stress and unhappiness and is not conducive to confident and open discussions with customers or colleagues.
I've witnessed first hand how RBS has changed over time. A change which has been encouraged by our employee-led Rainbow network and many open and brave employees across the bank.
With the bank's support I have had the good fortune to be included in the Financial Times & Outstanding's recent List of Top 100 LGBT Executives. This is a great personal achievement for me, but it also underlies the support that RBS have given me over my career.
We are now at the forefront of promoting equality and encouraging a diverse and inclusive environment.
Related articles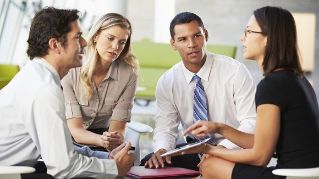 The value of diversity
Alan Sanderson looks back at his career and reflects on how much has changed for LGBT employees since the 1980s.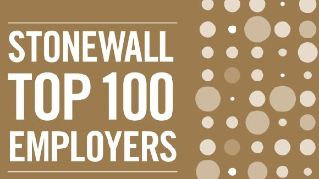 We're now NatWest Group
Come and visit us for all our latest news, insights and everything NatWest Group.