Economics Weekly - The turning of the seasons
Just as the seasons have turned so too has momentum in the global economy. There are still some good news stories out there, particularly in the UK labour market, but in general growth is slowing and inflation is absent.
Working
The UK employment rate hit a record high of 73.6% in the three months to August and there was good news on wages too. Real pay (excluding bonuses) rose by 2.8%y/y, the fourth time in a row that we have seen this rate of growth. Workers in the construction, wholesale and retail and business services sectors are seeing the fastest pay increases. How sustainable this is will depend on the extent to which the UK can get its productivity growing again.
Warning signs
In contrast to the jobs numbers, the Bank of England's latest survey of its business contacts made for less cheery reading. First, there are signs that the classic UK "two-speed" economy is back. Signs of spare capacity are emerging among manufacturing businesses and profitability is falling on average, whereas in services it is rising. This means that the manufacturing sector is reporting a much lower willingness to employ and invest. Given recent numbers from the ONS, it is looking increasingly like any economic growth that we see in Q3 will have come entirely from services.
Everything must go!
We're used to seeing shop windows advertising 50% off during the sales, so it might be hard to get excited about a headline saying that prices have fallen by 0.1% in the last 12 months. But this slightest of skirmishes with deflation tells us much more about what's going on in the economy than the eye-catching bargains. First it is food and fuels that have pushed inflation so low. Food is 2.5% cheaper today than it was a year ago and refuelling your car also costs 15% less. Second there is barely any other category of expenditure pushing prices up. Restaurants & hotels make the biggest upwards contribution, but even there prices only rose 1.8%. Low inflation isn't just an oil thing, it is affecting everything.
Muted
Inflation in the Eurozone, just like the UK, is currently reading -0.1%y/y. But there are some big differences, with individual country rates ranging from -1.1% in Spain to 0.9% in Belgium and Portugal. The only country coming close to meeting the central bank's target of "below, but close to, 2%" is Malta. Underlying price pressures will give a bit more comfort to policy-makers. Core price inflation, which strips out volatile items like energy, remained at 0.9%y/y. But the European Central Bank might have to do more to help push inflation higher.
Challenging
Inflation is getting harder to find these days. The rate in the US fell from 0.2%y/y to 0% in September. The fall in energy prices continues to play a substantial role in pushing down the headline rate. The core rate, on the other hand, remains firmly positive at 1.9%y/y. Indeed, it rose from 1.8% in August. But with global disinflationary winds from China and signs of developed market growth coming off the boil there isn't much confidence that inflation pressures are primed for a firm rebound. The case for raising rates in the US remains a challenging one to make.
No need to rush
Two further sets of data this week showed there's no need to rush into a rate rise at next week's Fed meeting. First retail sales had a fairly flat September showing no real growth compared to August but sill holding a level 2% higher than this time last year. Second America's industries reported almost exactly the same performance as its consumers. Production was flat on the month but 2% higher than a year ago. That annual growth is respectable enough but momentum has dipped in recent months. Just the sort of scenario where central bankers are likely to wait rather than raise rates.
Too gentle
Judging by China's headline GDP figures, the country's slowdown remains extraordinarily gentle. Growth was estimated to be 6.9%y/y in Q3, down a whisker from the 7% pace in Q2 and two whiskers from the 7.2% pace last year. But scepticism is never far away from China's GDP release. Even the current PM has described them as "unreliable". The monthly indicators point to a more substantial slowdown over the past year, particularly the for the construction and manufacturing sectors. The slowdown looks set to continue.
The prize
The Nobel Prize for economics was won by Princeton economist Angus Deaton. Deaton has made numerous contributions to our understanding of how to measure welfare and poverty, through his research on how households in poor countries choose to spend their incomes. His research paved the way for formal analysis into how government policy affects peoples' ability and decisions to spend and what that ultimately means for their health, wealth, and well-being.
Related articles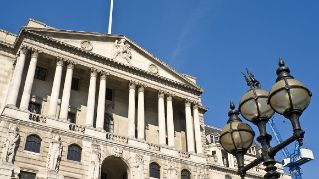 Economics Weekly - Off the boil
World leaders gathered in Lima last week for the International Monetary Fund's autumnal meetings. The backdrop to those meetings is a global economy that, whilst still growing, is definitely coming off the boil in the world's largest economies.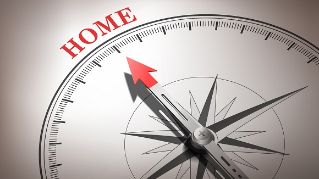 Economics Weekly - East, west, home's best
While the UK economy continues to hum along nicely, squally clouds are gathering elsewhere. There has been a great deal of talk in recent months of looming interest rate rises in the US and the UK. Once again, however, the likely timing of these has slipped as concerns mount about global growth.
We're now NatWest Group
Come and visit us for all our latest news, insights and everything NatWest Group.