Economics Weekly - Off the boil
World leaders gathered in Lima last week for the International Monetary Fund's autumnal meetings. The backdrop to those meetings is a global economy that, whilst still growing, is definitely coming off the boil in the world's largest economies.
Wobbling
The IMF's latest twice-yearly health check on the global economy made for nervous reading. Its forecast for global economic growth this year came down yet again, from 3.4% to 3.1%, which if realised would be the weakest growth since 2009. But the report also highlighted the two-speed nature of this slowdown. Whereas advanced economy growth is expected to pick up this year, emerging economy growth is forecast to slow from 4.6% last year to 4.0% for 2015.
Home and away
That was how the Bank of England summed up the prospects for UK inflation. In its view domestic factors like low unemployment and rising wages point to inflation picking up from its current 0%. But international forces are going in the other direction. Low energy and food prices are driven by events beyond our borders and the strength of sterling is stopping prices from rising too. Then of course there is the slow-down in China and the way it is spreading round the world. Put all that together and you have a committee in no rush to raise rates, apart from one dissenting voice, Ian McCafferty.
Digging in
There are two lawful ways you can boost your spending power. Either your income can rise or prices fall. Today consumers are enjoying both. Average high street prices fell 1.7% over the year to September, with prices for non-food items down 2.9%. The pace of decline is speeding up too. Average prices fell by 1.9% in just a month. With deflation digging in for winter in the high-street, retailers must be hoping higher purchasing power translates into higher sales.
Slowing
UK service sector growth slowed for the third month in a row in September. The Purchasing Managers' Index fell to 53.3 from August's 55.6. Rising new business volumes suggest that growth will continue in the coming months and there was encouragement in reports of stronger job creation. However, firms are concerned about rising global uncertainty.
Late summer bloom
British industry blossomed in August as output rose by 1%m/m. The 'feel good factor' was not, however, shared equally. Nor is it likely to last. Overall growth was flattered by the volatile Oil & Gas sector, which expanded production by almost 9% in August. Manufacturing also had a fair August, rising by 0.5%. But it is struggling with a weaker global economic environment. A fairer reflection is that manufacturing output is down by 1.3% since January.
Going backwards
International trade gave a boost to the UK's growth in the second quarter, but that looks unlikely to be repeated for Q3. Imports were greater than exports by £4.5bn in July and August. That means the trade deficit for those two months is already double what it was for the whole of Q2. Evidence, if any more were needed, of how the slowing global environment is affecting UK firms.
And another one
Some words seem able now almost to write themselves: the pace of growth in America's service sector slowed in September. The Purchasing Managers' main gauge fell by 2.1 to 56.9. That should herald perfectly respectable growth but it is another sign that the pace of expansion is weakening. The new orders indicator fell by 6.7 points to 56.7 suggesting there's more of the same in the pipeline. With firms recording falling prices this report provides another reason for interest rates to remain on hold.
More Euro QE?
The pace of growth slowed in the Eurozone in September, according to the Purchasing Managers' Index. The composite output gauge slipped to 53.6 from 54.3. Employment continued to rise, albeit at the slowest rate since January, while inflation remained dormant. New business flows suggests growth will continue in Q4 but at a weaker rate than recently. With growth slowing in other parts of the world and hitting its inflation target a distant prospect, might the European Central Bank think about boosting its quantitative easing programme?
Bounce
The Halifax reported that average UK house prices rose 8.6%y/y in September, a slight slowdown on August. But looking ahead, it seems that growth is going to experience a bit of a bounce. The latest survey from the Royal Institution of Chartered Surveyors indicates that house price growth should pick up for the next six months or so. But longer term, the survey points to a more worrying prediction - that incomes will have to grow on average by around 5% per year over the next 5 years to keep up with average growth in both prices and rents. Generation Rent, you have been warned.
Related articles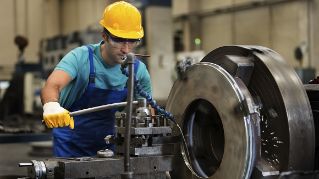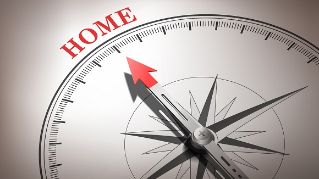 Economics Weekly - East, west, home's best
While the UK economy continues to hum along nicely, squally clouds are gathering elsewhere. There has been a great deal of talk in recent months of looming interest rate rises in the US and the UK. Once again, however, the likely timing of these has slipped as concerns mount about global growth.
We're now NatWest Group
Come and visit us for all our latest news, insights and everything NatWest Group.