Economics Weekly - East, west, home's best
While the UK economy continues to hum along nicely, squally clouds are gathering elsewhere. There has been a great deal of talk in recent months of looming interest rate rises in the US and the UK. Once again, however, the likely timing of these has slipped as concerns mount about global growth.
Take heed
The head of the International Monetary Fund, Christine Lagarde, last week issued a warning about the world economy. The institution expects global growth to be lower this year than last as emerging market growth slows for the fifth consecutive year. Lagarde again raised the prospect of a 'new mediocre' – permanently low global growth – becoming entrenched. Her warning came as investor withdrawals from emerging market bonds and equities intensified. And that's a problem that a rate hike by the US Fed would likely make worse. It's not an issue that can be dismissed as emerging markets comprise over 50% of global GDP.
Weaker
But a Fed rate hike is not an imminent prospect. US employment grew by a welcome 278,000 in August and September but that was the slowest pace of job growth since mid-2012. Unemployment remained at 5.1%, close to the Fed's estimate of "full employment". Yet there is no wage inflation whatsoever.
Slowing
US manufacturing growth all but ground to a halt last month, according to the Institute for Supply Management. The Purchasing Managers Index (PMI) fell by 0.9 to 50.2, with 50 the magic number that separates expansion from contraction. While firms reported some concerns about domestic consumer confidence, the root of the weakness is falling exports, as the combined effects of a strong dollar and slower growth in other parts of the world bite. Not surprisingly in this environment, prices are falling, further reducing inflation risks and the need for a rate rise.
Boring and worthy
US house price inflation has hovered close to 4.5%y/y for a year. In the three months to July the rate was 4.7%, according to Case Shiller. Despite more than three years of growth, prices are still 7% below the early 2008 peak. During that time the cash value of national income has grown by more than a quarter, meaning houses have become much more affordable, something to envy. Given the havoc wrought by the housing market in the last decade this period of moderate inflation is very welcome.
Summer slowin'
China's PMIs continue to inch lower. The manufacturing reading stands at 47.2, the lowest figure since early 2009 and the seventh consecutive month below 50. New orders from home and abroad are falling while employers are looking to cut headcount as the country's slowdown intensifies. The services sector is giving a higher reading, as it tends to, but at 50.5 it's the second-lowest reading in the ten year history of the series. Not exactly ideal for an economy looking to rebalance growth toward services.
Balancing act
The UK economy is now 6% bigger than it was before the recession, one of the best performances among the world's leading economies. But growth has been far from even. The service sector has grown by almost 10%, whilst manufacturing is still 6% smaller than it was at the start of 2008. This isn't a new phenomenon. In the 15 years leading up to 2007 services grew by an average of 2.2% every year, whilst manufacturing managed 0.5%. The recession and recovery have merely accelerated this trend.
Building hopes
Even picking the bones of the UK's Purchasing Managers' Index (PMI) for signs of a slowdown doesn't reveal much. The reading for manufacturing barely moved at 51.5 in August. What is clearer, to paraphrase 80's chart-toppers Wet Wet Wet, is that deflation is all around us. Managers reported input prices falling at their fastest pace in 16 years. In contrast, the UK construction sector's PMI reading leapt to 59.9, up from 57.3 in July. House building was the stand-out category and, anecdotally at least, supply constraints are beginning to ease: there are enough bricks to go round.
Keep on moving
August can be a sleepy month for the housing market as we're more interested in getting away for our holidays than buying a new place to live. Not so this year. The mortgage market had its best August since 2007 with 71,000 loans being approved. At an average loan size of £172,000 each, that's worth a cool £12bn. But the fastest area of credit growth isn't mortgages, it's in personal loans. Not surprising, given the average new personal loan rate fell below 7% for the first time ever this month.
Related articles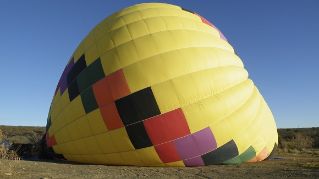 Economics Weekly - That deflating feeling
Inflation can be made, or un-made, at home depending on how the Bank of England (BoE) sets interest rates. But what happens overseas affects our domestic economy. As China's drama continues to unfold the Monetary Policy Committee (MPC) last week noted that risks emanating from there have risen in the last month. That was one factor leading to Bank Rate remaining on hold and it will weigh on the Fed's decision this week, too.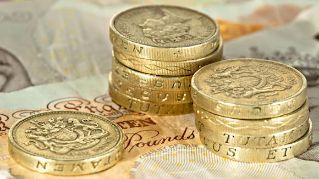 Economics Weekly - Buying for longer
Signs of moderating growth and little by way of inflationary pressures mean interest rates seem likely to stay lower for longer in the US and UK. The Eurozone's problems are more deep-rooted. It's not just lower for longer – that's a given. With the ECB contemplating an expanded quantitative easing programme, it could be 'buying for longer'.
We're now NatWest Group
Come and visit us for all our latest news, insights and everything NatWest Group.