Dune targets international growth with backing from the Royal Bank of Scotland
Dune London, the global leader of affordable luxury fashion footwear and accessories, has secured a multi-million pound working capital package from the Royal Bank of Scotland to support its domestic and international growth ambitions.
Based and established in London in 1992, Dune is a truly global brand with over 300 stores and concessions in 25 countries across Europe, the Middle East, India and South Africa. In 2014, Dune London launched its first US-based store on Broadway in Manhattan, with plans to open two more New York stores in the next year.
Dune has been working with RBS since 2012 and the bank is providing a rolling credit facility that will provide Dune with the flexibility to continue growing its multichannel proposition and group of stores and concessions.
James Cox, Chief Operating Officer of Dune, said:
"By building a brand that is known for designing and producing high quality footwear, we have been able to grow a very successful UK business over the past twenty years. Now that we're looking to increase our international market presence, it's been a pleasure working with the RBS retail team who truly understand our business. The experience and expertise they have in the retail industry, and in particular fashion retail, gives us the confidence to continue with our plans for growing the business at home and abroad."
Matthew Campbell, Relationship Director – Consumer Industries, RBS, commented:
"Dune is one of the strongest and most recognisable UK fashion footwear brands in a very competitive market. We are excited to support their ambitious growth plans in the US, Europe and further afield. Their existing global footprint, combined with the success of their first US store, has demonstrated that there is a demand for the high quality and affordable footwear and accessories that Dune has become famous for."
Neil Parry, Head of Consumer Industries, RBS, said:
"We believe in the importance of supporting British companies as they look to expand into new markets, both for the benefit of their business as well as UK plc. By having a team of sector experts that truly understand the global retail industry and the opportunities that international markets are offering, puts us in an excellent position to partner with successful British companies like Dune to help them achieve their goals."
Related articles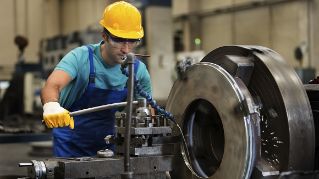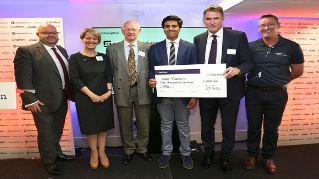 Entrepreneurs get to work in our three new hubs
In September we opened three new business accelerator hubs, or "hatcheries", in partnership with Entrepreneurial Spark to help entrepreneurs in Bristol, Leeds and Brighton take their ideas to the next level.
We're now NatWest Group
Come and visit us for all our latest news, insights and everything NatWest Group.