Can't be complacent - Economics Weekly
The UK is enjoying its third-longest run of growth since the 1950s. 350,000 more people are in work today than a year ago. Unemployment is close to pre-recession levels. Real wages are rising. Corporate profits are as strong as at any time since the 1990s, at least outside of oil and gas. Business investment has been growing pretty consistently for more than five years. And all this without the slightest hint of inflation. We've rarely had it so good.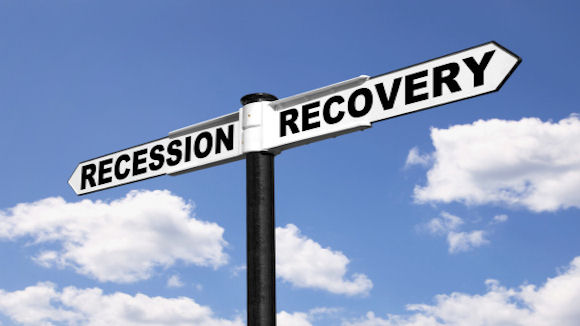 Reasons to be fearful?

Yet if UK history is a decent guide to the future, we're closer to the next recession than the last one. The greatest risks to the UK lie overseas. A still-fragile Eurozone economy relies on quantitative easing for the little growth it can muster. China's slowdown is apparent in weak trade flows and lower commodity prices. These are already "priced in" to the view that UK growth will be a little slower in 2016. But recession – the one thing economists are notoriously bad at spotting – is unlikely.
Low

The average inflation reading in the UK this year has been a barely perceptible 0.1%. Lower oil and food prices are playing a role. And a gradual return back toward 2% is expected over the coming year. But other forces are keeping inflation low. The rise in sterling since the middle of 2013 has made imports cheaper. China's slowdown is a disinflationary force for 'made in China' goods. And the forces of globalisation (heightened migration and offshoring boosting competition amongst workers and holding down wage growth) and technological change (similar mechanics) look here to stay. For interest rates to rise, there will have to be a compelling case of higher inflation ahead. For now there simply isn't.
The pull

During the summer China snatched the 'global economic risk baton' from Greece and put the afterburners on. The country's slowdown has intensified over the past 12 months, causing all sorts of issues for the global economy. At work is a post debt binge hangover and a need to ditch the country's worn-out investment-led growth model. In the meantime China is pulling down on growth, trade, inflation and expectations for interest rate hikes, including the UK.
All and sundry. It's not just China, emerging markets as a whole are having a difficult time with the reasons including a failure to raise productivity, a over-reliance on credit to fuel growth and, of course, the negative feedback loop of China's slowdown. And there is the potential for financial distress should the Fed decide to raise interest rates. Navigating the route from emerging to developed economy has always been both difficult and rare. And so it continues to prove to be.
Tortoise
The eurozone remains characterised by modest growth, worryingly low inflation and an incomplete monetary union. To help with the first two the European Central Bank has floated the idea of further expanding its quantitative easing programme. It would be better if the laggards – France and Italy – deepen reform efforts to prime their economies for growth. And the third? A report released by the EU's institution leaders recently laid out a roadmap for 'economic & monetary union'. Decades worth of political capital have been invested in the eurozone project. And much more will be invested to 'complete' it. But that process, coupled with modest growth, leaves the eurozone vulnerable.
The weight

If you think the financial crisis was caused by too much debt best look away now. Since 2007 total debt in advanced economies has risen from 2.5x GDP to almost 3. Japan's precarious 390% debt-to-GDP ratio is well known. But Belgium's has risen by 85 percentage points since 2007 to nestle behind Japan at 342%. The Netherlands stands at 321%, and Sweden at 300%. China's is up by 87 percentage points and France's by 80. On this measure the US and UK look abstemious, as debt:GDP ratios have risen by 39 and 21ppts respectively. Low interest rates means servicing this debt is affordable. But what offers support can also imprison. How, with debt high and rising, can we afford higher interest rates?
Team Sky
The UK lags our peers in what we can achieve for each hour we work. GDP per hour is about 27% below that of the US, 25% behind France and 22% less than Germany. How do we close this gap? Firstly it's about education. That's education for all ages, but especially early years education, which equips children with the behavioural bedrock necessary for cognitive development. Second, we need more investment. We need more roads yes, but we also need to invest in energy, housing and broadband. Lastly innovation. That's more than new products, encompassing better processes, ways of working and management. The best motivating factor is an old one - fear. Competition drives improvement.
Related articles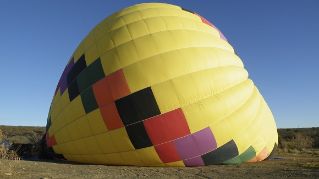 Economics Weekly - That deflating feeling
Inflation can be made, or un-made, at home depending on how the Bank of England (BoE) sets interest rates. But what happens overseas affects our domestic economy. As China's drama continues to unfold the Monetary Policy Committee (MPC) last week noted that risks emanating from there have risen in the last month. That was one factor leading to Bank Rate remaining on hold and it will weigh on the Fed's decision this week, too.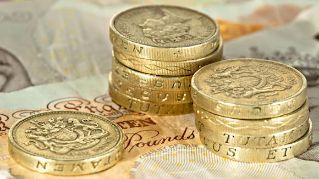 Economics Weekly - Buying for longer
Signs of moderating growth and little by way of inflationary pressures mean interest rates seem likely to stay lower for longer in the US and UK. The Eurozone's problems are more deep-rooted. It's not just lower for longer – that's a given. With the ECB contemplating an expanded quantitative easing programme, it could be 'buying for longer'.
We're now NatWest Group
Come and visit us for all our latest news, insights and everything NatWest Group.