Sparking an entrepreneurial revival
Gordon Merrylees, Head of Entrepreneurship at RBS and NatWest, explains what the bank is doing to facilitate a vibrant entrepreneurial community.
Our recent history means that we, more than most, have a duty to help grow the economy and support, develop and facilitate a vibrant entrepreneurial community.
Starting your own business has never been more popular — a record breaking 581,173 businesses were registered with Companies House last year — and the number of businesses with no employees has grown faster than the number of any other type of business.
As a bank, we can support businesses and entrepreneurs through our partnerships, networks and relationships and by offering our time and expertise as well as our banking products.
RBS / NatWest has partnered Entrepreneurial Spark right from the start (2012), providing financial support, premises, mentoring and access to networks. And it is absolutely what we should be doing as a bank.
So far, Entrepreneurial Spark has supported nearly 400 companies, helped create more than a thousand jobs and secured nearly £20 million of investment for start-up companies. And importantly 82% of companies that have been through the accelerators are still trading after a year.
We are the only bank supporting this free business accelerator initiative on this scale. We are determined to help entrepreneurs by making available to them our reach, expertise, knowledge, buildings, finance, mentoring, connectivity and know-how — all vital ingredients to a start-up business.
In Scotland, we support hubs in Edinburgh, Glasgow and Ayrshire, whilst in the rest of the UK we will be opening hubs in NatWest buildings. The first opened in Birmingham in February, with new hubs launching in Leeds, Bristol and Brighton this month. Further hubs will be opened in Manchester, Cardiff, Belfast, Newcastle, Milton Keynes and London and we will be opening a hub in our HQ in Edinburgh.
This partnership is already transforming people's lives by supporting entrepreneurs' dreams and motivating and developing our staff.
Supporting enterprise and entrepreneurs is vital to helping us reach our goals and realise our values.
It helps us support economic growth, which is key to what we do. The ambition is to support high impact, high growth, scalable businesses that will provide jobs and revenues for the UK economy.
We help businesses through all stages of their development to reach their goals. Our partnership with Entrepreneurial Spark is one example of how we do this.
And with 80 entrepreneurs going through each hub every six months this is going to create a significant body of entrepreneurs and experience for future entrepreneurs to tap into.
The partnership also helps us serve all our customers well. Our enterprise programme and training as part of our hubs initiative aims to give us a greater insight into entrepreneurs, so we can understand the challenges they face, serve them better and have better business to business conversations with them.
We also think this will help our staff to think like entrepreneurs, to be more innovative and creative, and to rethink and reimagine everything we do so we can accelerate and support cultural change in the Bank and focus on different ways of solving problems and serving our customers better.
This blog was first published on The Great Business Debate website.

Related articles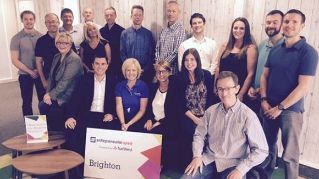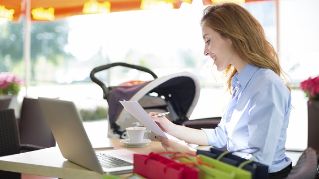 Helping entrepreneurs get started
Through our Inspiring Women in Enterprise programme we have supported organisations that work with women who aspire to create and grow their own business. We look at one of the organisations that has benefitted from the programme.
We're now NatWest Group
Come and visit us for all our latest news, insights and everything NatWest Group.