SMEs to test innovative products at RBS
Eight firms have been chosen to test their products at RBS headquarters in Edinburgh as part of the Gogarburn Innovation Challenge.
The firms, whose products are focused on sustainability and biodiversity, entered the Gogarburn Innovation Challenge, which searched for innovations to help the bank reduce its environmental impact.
Picked from 107 entries, the products will be trialled as part of the regeneration plans for RBS' Gogarburn HQ.
John Hayes, Head of Workplace Services at RBS, said: "We have a range of targeted challenges at Gogarburn, including reducing energy, water and waste consumption and enhancing biodiversity. Through the Gogarburn Innovation Challenge we wanted to find innovative products and solutions which would help us meet these challenges. At the same time we wanted to help small businesses, who often find they aren't able to properly test their new products in their intended environment. The Challenge provides that opportunity while allowing us to reap the benefits of their innovations.
"The winning products, from nanotechnology to beehives, will bring a diverse range of solutions to one of our most iconic buildings in a bid to reduce our environmental impact and deliver important savings."
The winning innovations include:
Hydromx: An innovative nanofluid by Energy Effective Ltd, which replaces water in central heating and air conditioning systems to improve the efficiency of the system by between 20% – 35%.
Waterblade: A flow modification device fitted to washroom taps, allows you to wash your hands effectively whilst halving the amount of water used.
Honeybee colonies: From Kelvin Valley Honey, which will be installed to enhance biodiversity and enable the production of Gogarburn honey and beeswax products.
air2eau: An atmospheric water generator which extracts moisture from the atmosphere and filters it into the purest drinking water available.
Topolytics: A cloud based software platform that makes it easy for companies to organise, visualise and share information on their impact on the environment including waste, water emissions and resources.
'Coolnomix': A retrofit energy-saving device for air conditioning, by Peace Marsh Renewables Ltd, which produces savings of 25% - 35% of the unit's electrical running costs by optimising the run-time of the cooling system compressor.
eXpert Fridge: A refrigeration management and optimisation solution from Cotopaxi Ltd, which improves the reliability and energy consumption in refrigeration systems.
Ecocent: A monobloc Air Source Heat Pump and hot water storage cylinder from Earth Save Products Limited, which harvests waste thermal energy and uses it to heat hot water for domestic purposes.
Related articles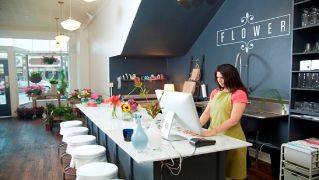 How we're supporting female entrepreneurs
Over the coming weeks you can hear from entrepreneurs we have supported through our partnerships with Entrepreneurial Spark, The Prince's Trust and Women in Business.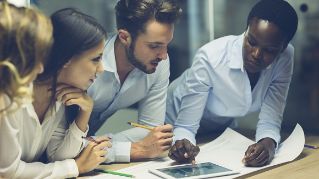 What do entrepreneurs need from a bank?
Over the coming weeks you can hear from entrepreneurs we have supported through our partnerships with Entrepreneurial Spark, The Prince's Trust and Women in Business.
Latest news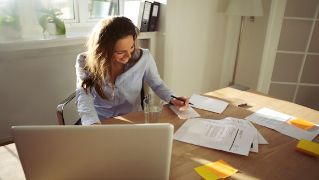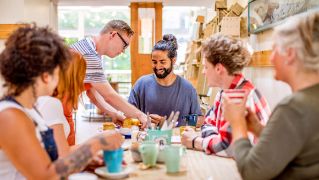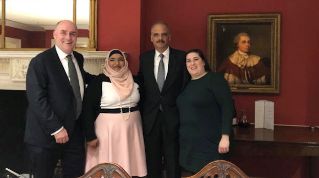 RBS Multicultural Network meets Eric Holder, 82nd US Attorney General
Simon McNamara, RBS Chief Administrative Officer and Executive Sponsor of the RBS Multicultural Network, recently hosted an event in discussion with Eric Holder, the first black US Attorney General. They discussed career, ethnicity, diversity and even a little bit of politics. At the event, Eric Holder shared his wisdom and experience with attendees from the RBS Executive committee and RBS Multicultural Network. Simon McNamara blogs about his experience meeting Eric, a BAME role model, and why diversity is so important to RBS.