Royal Bank of Scotland to issue polymer bank notes
RBS, the second largest issuer of banknotes in Scotland by volume, will print its next generation of £5 and £10 banknotes on polymer rather than cotton paper.
It is anticipated that the new £5 note will be issued in the second half of 2016, with the £10 note following in 2017. This is in line with the time scales announced by the Bank of England, Clydesdale Bank and Bank of Scotland.
The new notes will be completely redesigned and will include new subjects for the portraits and the new designs are due to be partially unveiled in the coming months.
The polymer notes will be 15% smaller and printed on De La Rue's Safeguard® Polymer material which will be cleaner, more secure and more durable than traditional cotton notes. The additional durability will also reduce costs for issuing banks.
A comprehensive education and awareness programme will support the release of the new notes, which will cover information on new security features and how the current notes will be removed from circulation.
RBS has been issuing banknotes since 1727 and has an average of £1.5bn worth of notes in circulation on a single day.
David Wheldon, Chief Marketing Officer at the Royal Bank of Scotland, commented:
"It is very important that people have confidence in our banknotes. The move to polymer notes will bring significant benefits to all those who use them. They will be smaller, cleaner and more secure.
"I look forward to unveiling the new designs later in the year, following close collaboration with the Scottish public."
Related articles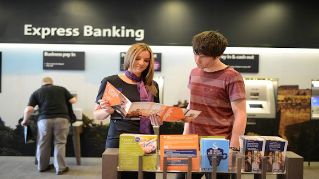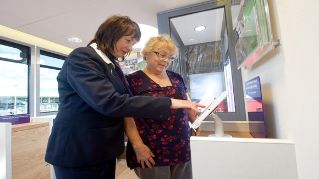 We're now NatWest Group
Come and visit us for all our latest news, insights and everything NatWest Group.