RBS to cycle 500 miles for Sport Relief
RBS will partner with Sport Relief 2016 to cycle 500 miles, from London to Edinburgh, to raise money for the charity.
Starting on 14 September, more than 750 staff will be cycling from RBS' main offices in London to its headquarters in Gogarburn, Edinburgh, over a five day period, stopping along the way at Banbury, Stafford, Birmingham, Manchester, Blackburn and Carlisle.
The Cycle Challenge is the kick-off employee fundraising event in a seven month campaign for RBS to raise as much as it can for Sport Relief. Two weeks before the Cycle Challenge begins, almost £180k has already been raised for charity.
The Cycle Challenge is being supported by Michael Vaughan, ex-England cricket captain and former England Rugby union internationals Martin Corry MBE, Mark Cueto and Lewis Moody MBE.
The Challenge will be broken up into 100 mile stretches over five days, with some staff cycling the entire distance, and others cycling a 100 mile stage or 35 mile stage. RBS CEO Ross McEwan and CFO Ewen Stevenson will each be cycling 100 miles, Alison Rose, CEO of Commercial and Private Banking will be cycling 135 miles, while senior executives Mark Bailie, CEO of RBS Capital Resolution and Chris Marks, CEO of Corporate and Institutional Banking, will be cycling the full route.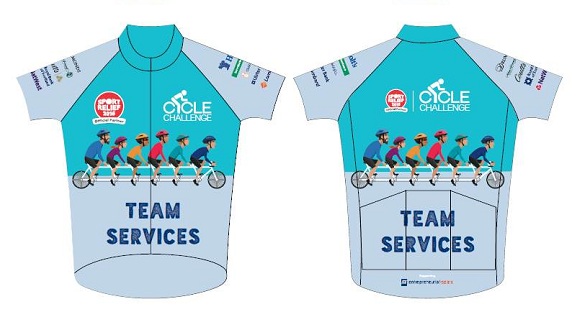 For those that can't take to their bikes on the open road, static bikes will be set up across over 40 RBS buildings so that staff are still able to clock up their miles and fundraise. Staff will also be challenged to "beat the boss" and try to cycle faster than the time set by Ross McEwan over 1km on the static bike – 1 min and 13 seconds (photo attached).
RBS staff will make a special visit to Lancashire Women's Centres, a project which uses Sport Relief funds to offer a range of services to vulnerable women in the community.
In total, staff will cover 107,500 miles over the five day period.
Commenting, RBS CEO Ross McEwan said:
"I'm delighted that RBS is supporting Sport Relief and I'm looking forward to getting on my bike and starting the fundraising effort. I've started my training for it and I'm really pleased with how many people from right across the bank are getting involved. My challenge to all staff who aren't participating in the cycle ride is to try the 1km static bike challenge. My time is 1 minute 13 seconds – so beat it if you can!"
Michael Vaughan, ex-England cricket captain, said:
"As a huge fan of all kinds of sport, I'm really pleased to be supporting Sport Relief and the Cycle Challenge and will be cheering on all those taking part. This will raise money for the neediest communities both here in the UK and abroad and so I hope people can dig deep to support this worthy cause."
Kevin Cahill, Chief Executive of Comic Relief added:
"It's brilliant that RBS has kicked off its fundraising for Sport Relief so early and with such enthusiasm. Sport Relief 2016, taking place next March, will be the biggest and best yet, with more ways than ever for people to take part, change lives and feel proud. We look forward to cheering on all the RBS cyclists – and we'll make sure that the cash raised helps people living unimaginably tough lives, both on your doorstep in the UK and across the world's poorest communities."
Related articles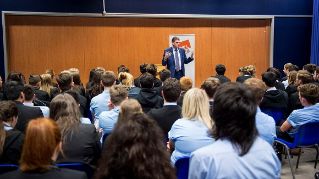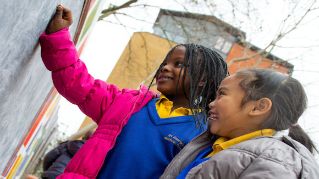 Second round opens for Skills and Opportunities Fund applicants
Following the creation of the new £2.5m Skills & Opportunities Fund in May, which attracted over 1,000 applicants and saw 42 winners secure over £1m in funding in the first round, we are delighted to announce that applications are now open for a second round of funding.
We're now NatWest Group
Come and visit us for all our latest news, insights and everything NatWest Group.