Guest blog: Helping small businesses achieve big social change
Jonathan Dong, an intern at WildHearts, a charity which supports companies that use their profits to fund microfinance and entrepreneurship, talks about how RBS is helping support social entrepreneurship.
How can businesses drive measurable, positive social change? This was the question put to me along with hundreds of entrepreneurs, business leaders, educators and school pupils at the WildHearts Global Entrepreneurial Leaders (GEL) Summits, hosted by RBS at their offices in Edinburgh and London.

As an attendee at the Edinburgh GEL Summit, I was lucky enough to hear WildHearts founder Mick Jackson speak about the group's mission – to deliver social impact, locally and globally, through compassionate entrepreneurship and responsible business.

What that means for me is access to opportunities I don't otherwise have. The WildHearts Micro-Tyco entrepreneurship training programme is a perfect example of this. The business challenge gives teams from schools, universities and businesses £1 seed capital and one month to grow it into as much money as possible. At the summit, we heard how organisations such as Deloitte, SSE and Jaguar Land Rover are using Micro-Tyco to attract and develop entrepreneurial talent. The programme is open to participants of all backgrounds, providing an opportunity for young people and fostering social mobility.

Educating people on the tangible benefit of responsible business is a key challenge. At the London GEL Summit Sophie Dutilloy of Johnson & Johnson addressed the issue, by talking about building the business case for buying sustainably. We also heard directly from social entrepreneurs such as Mel Young (Homeless World Cup) and Cecilia Crossley (From Babies with Love) on how their organisations are having a real impact on lives around the world.

To achieve change, responsible business must be a driver of commerce. Or as Peter Holbrook of Social Enterprise UK put it at the London GEL "The world is changing, business is changing and economics is changing… this is a great opportunity."

Learn more about WildHearts, and find out how you can get involved in social entrepreneurship.
Related articles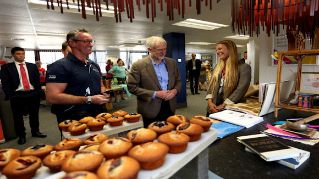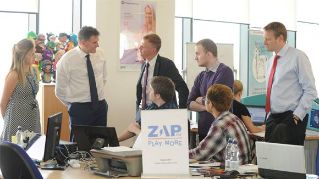 Guest blog: Making games for MoneySense
Cameron McMillan, of Zapcoder, discusses the collaboration with RBS to create games for the new improved MoneySense programme and what Entrepreneurial Spark has meant for them.
We're now NatWest Group
Come and visit us for all our latest news, insights and everything NatWest Group.