Helping entrepreneurs get started
Through our Inspiring Women in Enterprise programme we have supported organisations that work with women who aspire to create and grow their own business. We look at one of the organisations that has benefitted from the programme.
The project
Bloomsbury Babies is an organisation that helps mums balance the demands of a growing family and a growing business. Through their three key projects, The Parent-Cubator, Worklab and Parents Workspace they aim to reach 116 women in the Camden area who are all mums of young children.
Why we want to support Bloomsbury Babies
The organisation predicts that 70% of those who take part in their schemes will experience an increase in their income and/or gain new business skills, as well as increased self-confidence.
Collaboration is fundamental to the projects, and the mums taking part will share ideas, experiences, skills and even childcare, as well as making new social and business connections. All of the events will have crèches on site, making it as easy as possible for mums to get involved.
How our funding's making a difference
The funding from RBS supports all three of the projects (Parent-Cubator, Worklab and Parents Workspace), and Bloomsbury Babies predicts that 30 new businesses will be created as a result of these schemes.
Visit our Inspiring Women in Enterprise website to discover all the ways we're supporting women in business.
To learn more about the ways we help communities, or to apply for funding, visit our Skills and Opportunities Fund site.
Related articles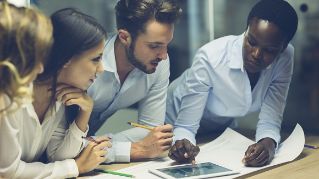 What do entrepreneurs need from a bank?
Over the coming weeks you can hear from entrepreneurs we have supported through our partnerships with Entrepreneurial Spark, The Prince's Trust and Women in Business.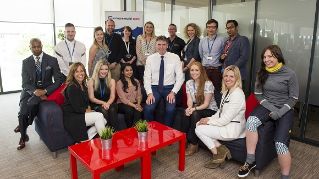 RBS CEO visits first eSpark hatchery
Royal Bank of Scotland CEO Ross McEwan's recent visit to Entrepreneurial Spark gave him the chance to see one of the accelerator's biggest funding successes to date as a start-up secured a $1 million (£644,000) investment.
We're now NatWest Group
Come and visit us for all our latest news, insights and everything NatWest Group.