Economics Weekly - That deflating feeling
Inflation can be made, or un-made, at home depending on how the Bank of England (BoE) sets interest rates. But what happens overseas affects our domestic economy. As China's drama continues to unfold the Monetary Policy Committee (MPC) last week noted that risks emanating from there have risen in the last month. That was one factor leading to Bank Rate remaining on hold and it will weigh on the Fed's decision this week, too.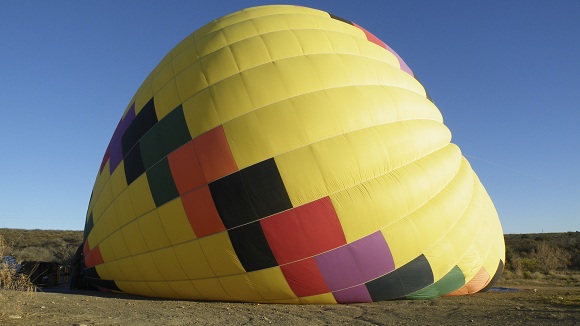 Think global, act local
New analysis from the Office for National Statistics shows that the prices of goods and services produced in the UK are still rising, not as quickly as they used to, but rising nonetheless. The reason that overall inflation is merely a rounding error away from zero is that prices of imports are falling, dragging down the average. Central banks have recently underestimated the importance of this effect, resulting in all 14 of the rich economy countries that have hiked rates since 2009 cutting them again. This week will show whether Yellen adds the US to the first part of that list.
Still on hold
The MPC voted by a margin of eight to one to leave Bank Rate at 0.5% and unanimously to leave its stock of Quantitative Easing assets at £375 billion. The minutes show growing concern about the deterioration in China and other emerging markets during the last month, which is likely to be a drag on UK growth and inflation. Against this the Committee balanced still-healthy growth here at home. A rate rise will come – markets now reckon in a year's time – but recent developments have pushed out the timing a little further.
Falling
China's inflation rate reached 2% in August, the highest reading in a year, driven by higher pork and vegetable prices. That may sound strange but food is a larger part of the consumer basket in China than in the UK. So it can have a big impact on the headline inflation rate. But there are few signs of inflationary pressures in services or goods. Indeed, the bigger concern is deflation. Producer prices fell by almost 6%y/y in August and have been falling for over three years. That means downward pressure on our inflation rates, too, given China's importance in global goods production.
Trying to escape
China's foreign exchange reserves used to go only one way - up - as the country intervened to slow the currency's rise. Many of those reserves were recycled into US government debt, pushing down US interest rates. It's different now. Reserves fell by a record amount in August. Capital wants to get out of China. With all that US debt buying coming to a halt are US interest rates set to rise? Unlikely. There's plenty of capital elsewhere looking for a home, including the money-printing European Central Bank and Bank of Japan. And that capital coming out of China has to go somewhere.
Nothing to see here
Wise heads have told us that China's woes would visit rich countries' shores soon. Well, Germany's exporters haven't read the memo, at least not yet. While imports to China fell 13.8%m/m in August exports from Germany rose by 2.4%m/m, reaching a record high. Germany's mammoth trade surplus is an integral part of the euro area's problems. What much of the rest of Europe needs is for Germany to stop saving and start spending. Don't hold your breath.
Not Germany
UK trade suffered a bad month in an otherwise acceptable quarter. While July's trade deficit widened - and goods exports fell to the lowest level since September 2010 - we nonetheless managed to narrow the gap between April and July. Yet past hopes that the UK economy rebalances to resemble Germany's export-led model have crashed on the shores of reality. Boosting exports is hard, especially when global trade and much of Europe, a key market, are in the doldrums.
Rising. Again
Halifax reported that average house prices increased by 3%y/y in August. This is about as low as inflation will go this year with surveyors expecting it to pick up from September. Transactions drive prices in the UK, so last week's data from the Bank of England are important. There were 69k mortgage approvals in July, yet another monthly rise and a sign that the market for bricks and mortar is picking up.
Cool summer
Few in England would say July's weather was sizzling. Nor it seems are Britain's makers and builders. Manufacturing output fell by 0.8% in July and is 3.8% lower than its recent high in March. Construction fell by 1%. Both have been sluggish since the end of last year and giving either a working kick-start is proving allusive. If not one yet, it is nonetheless a potential cause for concern. And for construction, it's also aggravating future capacity problems, particularly in the under-supply of new homes relative to rising numbers of households that need them.edit content...
Disclaimer
This material is published by The Royal Bank of Scotland plc ("RBS"), for information purposes only and should not be regarded as providing any specific advice. Recipients should make their own independent evaluation of this information and no action should be taken, solely relying on it. This material should not be reproduced or disclosed without our consent. It is not intended for distribution in any jurisdiction in which this would be prohibited. Whilst this information is believed to be reliable, it has not been independently verified by RBS and RBS makes no representation or warranty (express or implied) of any kind, as regards the accuracy or completeness of this information, nor does it accept any responsibility or liability for any loss or damage arising in any way from any use made of or reliance placed on, this information. Unless otherwise stated, any views, forecasts, or estimates are solely those of the RBS Economics Department, as of this date and are subject to change without notice.
Related articles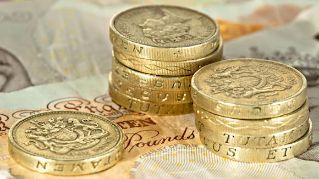 Economics Weekly - Buying for longer
Signs of moderating growth and little by way of inflationary pressures mean interest rates seem likely to stay lower for longer in the US and UK. The Eurozone's problems are more deep-rooted. It's not just lower for longer – that's a given. With the ECB contemplating an expanded quantitative easing programme, it could be 'buying for longer'.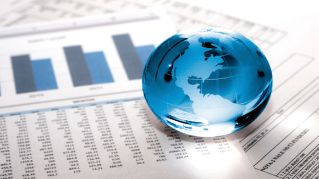 Economics Weekly - China in your hand
It's often said that when the US sneezes the world catches a cold, in matters of to the economy at least. The past week may go down as the one where the world realised that it can catch a cold from China too. The good news? Last week's events have been fought off. The bad news? China's difficult period has a long way to go.
We're now NatWest Group
Come and visit us for all our latest news, insights and everything NatWest Group.