Economics Weekly - Buying for longer
Signs of moderating growth and little by way of inflationary pressures mean interest rates seem likely to stay lower for longer in the US and UK. The Eurozone's problems are more deep-rooted. It's not just lower for longer – that's a given. With the ECB contemplating an expanded quantitative easing programme, it could be 'buying for longer'.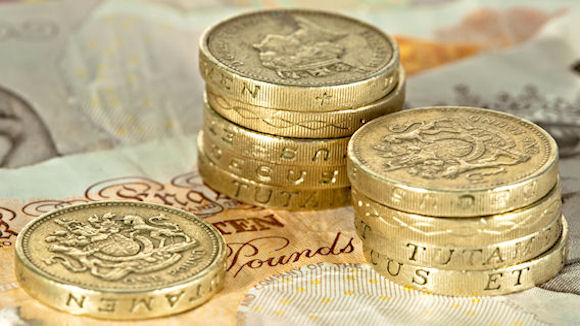 Sailing
Britain's economy continued to coast along nicely in August, according to the Purchasing Managers Indices, although there are signs that the rate of growth is moderating. In the dominant service sector, the business activity gauge slipped by 1.8 points to 55.6. That's an above-par score but the lowest since April 2013. The manufacturing Index fell to 51.9, with weakness in overseas markets dragging down exports. Construction expanded a little faster led by commercial work. P.S. Monetary Policy Committee, there's no sign of inflation.
Cars
The British car industry; a portrait of industrial decline and symbol of wider social change. But that's really a myth. After a long period of strong growth, motor vehicle production is the UK's third-largest manufacturing sector. It contributes 8% to total manufacturing value, using 6% of the labour. So in that way it is a sign of social change - the rise of automation and wider technology in the workplace. It's also an important source of exports and accounts for over £11 in every £100 spent on research and development. The only oddity is we spend more on cars made outside the UK than we sell overseas.
Walk on the wild side
Markets like bold moves by central banks to purchase more assets, i.e. quantitative easing. So last week's hint from President Mario Draghi that the European Central Bank stands ready to bolster its QE programme was welcome news. The ECB is concerned that recent financial market volatility and weakness in emerging markets will derail the eurozone's fragile recovery. And it is now forecasting inflation of just 1.1% next year – far short of its "below, but close to, 2%" target. It's a reminder that the eurozone's path to recovery is going to be a long one.
Always look on the bright side of life
The eurozone unemployment rate fell from 11.1% in June to 10.9% in July. That's still high and, in isolation, a modest fall. Yet it's also the lowest it's been in three years and the steepest monthly drop for a decade or more. So on the bright side it's good news. Less welcome is the gaping difference in unemployment between countries - 25% in Greece versus 4.7% in Germany, a 20 percentage point difference. By way of loose comparison, the East of England has the lowest unemployment rate in the UK, at 4.7%. The North East has the highest, at 8.1%.
A little bit more
America just keeps on creating jobs, adding 173,000 in August, which helped reduce the unemployment rate to 5.1%. Yet this was the smallest rise since March and the second-lowest in any month since late 2013. Wage inflation remains modest at 2.2%y/y with no evidence that it is picking up. If this was the only evidence the Fed had to consider – and it isn't – even its hawks would be hard-placed to make the case for a rate hike at the meeting next week.
Stayin' Alive
There was more evidence that should encourage the Fed to pause in the Institute of Supply Management's surveys. In services, growth continues but the Index fell 1.3 to 59.0. Jobs, new orders and activity all grew more slowly. The manufacturing index fell, too, by 1.6 to 51.1, with a sharp drop in new orders growth. Manufacturers reported that prices were falling faster than in July while service sector inflation ground almost to a halt. P.S. FOMC, there's no sign of inflation.
Rainy days and Mondays
China's composite PMI, covering both manufacturing and services, declined for the sixth straight month in August to 48.8. It's the lowest reading since the global financial crisis and further evidence of the country's slowing economy. Manufacturers were particularly downbeat, reporting weaker demand and orders. But services were hit, too, with anecdotal reports of recent stock market volatility denting financial services. It's scant consolation but China isn't the only emerging market struggling. Brazil, Russia and Turkey all posted below 50 readings in their composite PMIs.
Dreams
Is India ready to take China's throne as pre-eminent global economic engine? Growth of over 7% so far this year, faster than China, would suggest yes. But to be a big-time player India has some major obstacles to overcome. India desperately needs more infrastructure. Output in eight key industries (steel, cement etc) is barely growing. Meanwhile the banking sector is beset by non-performing loans. And much-needed economic reforms in areas including tax and land acquisition remain painfully slow. The 'new China' tag will have to wait for now.
Disclaimer
This material is published by The Royal Bank of Scotland plc ("RBS"), for information purposes only and should not be regarded as providing any specific advice. Recipients should make their own independent evaluation of this information and no action should be taken, solely relying on it. This material should not be reproduced or disclosed without our consent. It is not intended for distribution in any jurisdiction in which this would be prohibited. Whilst this information is believed to be reliable, it has not been independently verified by RBS and RBS makes no representation or warranty (express or implied) of any kind, as regards the accuracy or completeness of this information, nor does it accept any responsibility or liability for any loss or damage arising in any way from any use made of or reliance placed on, this information. Unless otherwise stated, any views, forecasts, or estimates are solely those of the RBS Economics Department, as of this date and are subject to change without notice.
Related articles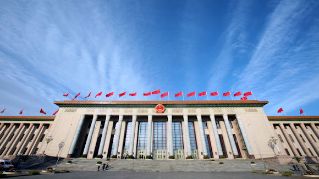 Economics Weekly - China in your hand
It's often said that when the US sneezes the world catches a cold, in matters of to the economy at least. The past week may go down as the one where the world realised that it can catch a cold from China too. The good news? Last week's events have been fought off. The bad news? China's difficult period has a long way to go.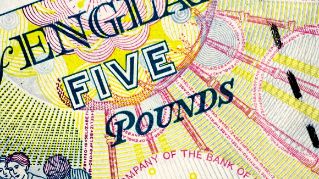 Economics Weekly - Holding off
There's a neat symmetry between monetary policy in the US and the UK. The US Fed, like the Bank of England, is being scrutinised for signs it's about to start raising rates. But both institutions have domestic concerns – low inflation, as well as global ones – China's slowdown. So both are holding off from rate hikes, for now at least.
We're now NatWest Group
Come and visit us for all our latest news, insights and everything NatWest Group.