Working around the clock for customers
Arvinder Kaur from our webchat team explains how she'll be helping customers this bank holiday.
One of the ways our customers can contact us when their branch isn't open is through webchat. My job is to speak to dozens of those customers every day over the service which they can log into from their PC or mobile phone.
I've worked in telephony roles in the past but this is by far my favourite way to speak to customers, I think it's great that we are reaching customers on a variety of devices and moving away from communicating only on the telephone. We don't ever have face to face contact with our customers but we can build just as good a rapport, if not get to know them even better. There's no rush with our interactions with customers, we can take our time, talk to them about their day and make sure we are giving them a personal service. We're available 24 hours a day, seven days a week, and I'm always proud that we're a friendly, approachable team, always ready to act upon any situation.
Customers chat to us about a whole range of things, from their accounts, updating contact details, or even just to have a bit more support when they're making a payment. I think many customers prefer to contact us through webchat for the convenience and the personal touch we can offer. Chat works in the same way as instant messaging so, as soon as we receive a reply we can respond, helping the customer when and where its convenient for them – often they're in the comfort of their home, out and about, or even sneakily sorting out their banking at work!
In our Leeds Centre we have 5 WebChat teams, all ready to spring into action and chat with thousands of customers a week. It's a great place to work, we have a really good team morale, we are constantly engaging with people and it's important to have that spirit.
We have plenty of fun activities going on in the Centre too, which helps to make it a great place to work. We've got Digi Zones, with iPads that were installed for us to use either on our breaks or to check something out online. I am part of the people champion team and we are constantly arranging events. A few months ago we had a VE day (indoor!) street party to mark the 70th Anniversary of the end of World War 2 and a Nepal Earthquake fundraising day which really made us all feel like we could help to make a difference. I recently ran the Leeds half marathon to raise money for charity which my colleagues supported me on and the bank is looking to match my donation. We're all part of one big team working to help customers.
Next time you're on the website for RBS, NatWest or Ulster Bank and the "Chat Now" box pops up you'll know that you are speaking to me or one of my colleagues in Leeds and we'll be happy to help you. Even on a bank holiday!
Related articles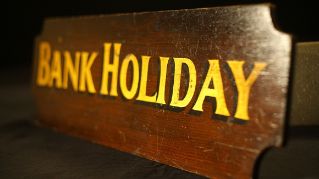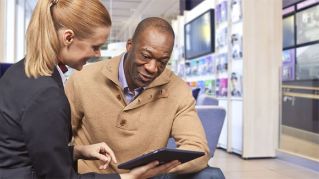 We're now NatWest Group
Come and visit us for all our latest news, insights and everything NatWest Group.