The value of apprenticeships
Elaine Arden, RBS Chief HR Officer, explains why we're recruiting 400 new apprentices.
A couple of weeks ago we marked the launch of our apprenticeship scheme and I'm delighted we've committed to recruiting 400 apprentices over our next intake.
They'll be working alongside all of us at the bank who are out there every day in our branches, meeting customers, running our IT systems, and supporting the behind-the-scenes running of our business.
We're different to a lot of other banks in that when an apprentice joins us, they're not here just to train for a few months. At the end of the scheme they'll get a permanent job with us. We don't want to just give them a start in the industry, we want to help them grow their careers over time and continually develop their skills and ambitions.
Running an apprenticeship scheme helps create a dedicated, loyal workforce. The energy we see from apprentices who come into the job, eager to learn and climb the ladder is infectious.
Jacob Lloyd is a brilliant example of this. Starting off in our shipping business, in his spare time he helped promote the scheme to other young people through some of our school programmes like 'RBS build a business' and 'Money Sense'. His energy and passion didn't end there. He also got involved in our Young Bankers Association and started to promote opportunities for his fellow apprentices and younger colleagues by running external events so they could get more exposure to our clients. After just 12 months he had already taken a promotion to an Assistant Director position, plus awards for spreading the word about apprenticeships.
I quote Jacob when I say 'the right work ethic can be as good as any degree'.
To learn more about the scheme, and how to apply visit our apprenticeship website.
Related articles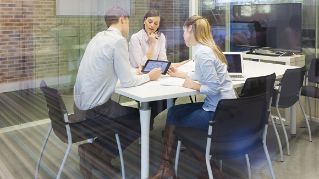 We're welcoming 400 new apprentices
400 new apprentices will be joining us in October as part of our commitment to attracting the very best young talent from the growing population of school leavers.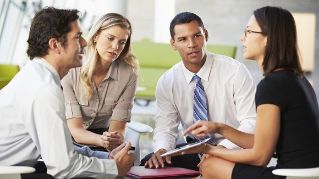 The value of diversity
Alan Sanderson looks back at his career and reflects on how much has changed for LGBT employees since the 1980s.
We're now NatWest Group
Come and visit us for all our latest news, insights and everything NatWest Group.