Supporting community theatre in South-East London
Greenwich & Lewisham Young People's Theatre (GLYPT) does a lot of great work in South-East London, making relevant, inclusive and challenging theatre with young people.
GLYPT applied for funding through our Community Grants scheme, and were awarded £21,292 to fund Reach, a drama programme for 18-25 year olds with learning disabilities. The money will fund the project for the first two years. It will pay for an experienced tutor to lead 30 weekly sessions plus a summer holiday programme each year, and a Project Manager to promote, recruit and evaluate the programme's impact.
The Reach programme will give the young people who take part new skills and a chance to challenge and develop themselves. It also aims to instill a sense of community and presents plenty of opportunities for participants to make new friends.
Jeremy James, GLYPT's Artistic Director explains:
"The peer group they work with becomes a really important part of their life. They enjoy themselves and they come back every week."
The project will have a significant long-term impact on participants' well-being, self-confidence, and employability. Reach will meet regularly for rehearsals, and then present their work at public events. As well as developing their own creative skills, the young people involved will be making a significant contribution to their community too.
Adam Smith is one of the Reach programme participants. Explaining why he enjoys being a part of the scheme, he says:
"It gives people the chance to socialise with each other and try out new things and build self-confidence as well. I'm glad to have this opportunity to challenge myself in Reach."
To learn more about the ways we help communities, or to apply for funding, visit our Skills and Opportunities Fund site.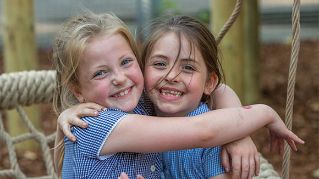 Community organisations win funding from RBS
42 winners whittled down from over 1,000 entries will receive grants totalling over £1m from the RBS Skills & Opportunities Fund later this month. The fund seeks to support community and charity initiatives that help people achieve qualifications, get into work or set up their own business, now or in the future.
We're now NatWest Group
Come and visit us for all our latest news, insights and everything NatWest Group.