New RBS and NatWest student account offering launches
New account entitles students to a National Express Young Persons Coachcard and benefits include up to a third off all coach travel for 4 years.
The new NatWest and RBS student account will provide students with discounted coach travel for 4 years. To be eligible they need to sign up for online banking and select to receive paperless statements. Students also have the option to request an interest-free overdraft of up to £500 in their first term which can be increased to £2,000 in their second term.

The cost of travelling across National Express routes in the UK will be reduced by up to a third with the Coachcard, and there will be savings of up to 10 percent on European travel and special events such as festivals for all signed up students.

The new Coachcard has been created especially for NatWest and RBS customers. It opens up the door for students to visit hundreds of UK destinations including major airports, cities and attractions, as well as travel to mainland Europe.

Alongside the new Coachcard, the account provides help with budgeting and managing finances through useful tools including the access to the mobile banking app, GetCash and text alerts.

Dan Jones, Head of Students for RBS and NatWest said: "We know University is an expensive time for many students, and that travel fares can really contribute to this. That's why we've teamed up with the National Express to help students make great savings on costs that have traditionally carried expensive price tags. On top of that our free tools like the mobile banking app and GetCash can really help today's students manage their money and take some of the effort out of budgeting during their time at Uni."

National Express Managing Director Tom Stables said: "National Express has long been synonymous with unbeatable value student travel and we're thrilled this partnership makes it even easier for students to take advantage of our UK-wide coach network. University is a unique time when so many memories are made and we're really looking forward to being part of them and getting new students where they want to go, be it to see family back at home, visit friends at other universities or head to events and festivals".

National Express is the leading provider of student coach services in the UK serving around 900 destinations across the UK, including direct stops at 20 universities.

Find out more about the RBS student account: www.rbs.co.uk/student
Find out more about the NatWest student account: www.natwest.com/student

Disclaimer

This information is for media use only and is not a financial promotion
To apply you must be aged 17 or over & completing a full-time undergraduate course that lasts at least 2 years; completing a full-time post-graduate course; or training as a nurse, at a UK university or college of higher education. If you want to apply for the Arranged Overdraft too, you'll need to be aged 18 or above and a permanent UK resident (ordinarily resident in the UK for 3 years or more)
Related articles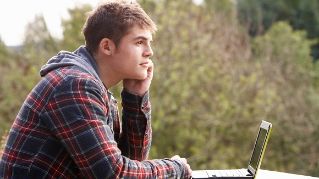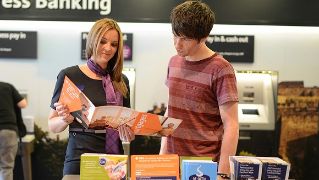 We're now NatWest Group
Come and visit us for all our latest news, insights and everything NatWest Group.