Historic NatWest branch receives upgrade
As part of a £450m investment into upgrading branches across the UK, NatWest Northampton The Drapery has been given a makeover.
The branch will have a completely new look and feel – the 'traditional' bank counter will be replaced by an open plan counter and staff will be available in the banking hall to help customers with their banking needs. The branch will also feature photographs of famous landmarks from the local area.
The branch will be fitted with new, modern technology such as upgraded ATMs and Cash and Deposit machines, where customers can pay-in coins free of charge without having to bundle coins into individual bags, or wait while staff count them.
The branch will also have free Wi-Fi for customers and iPads so customers can register and access Online Banking services, with staff on hand to provide demonstrations and help where required.
The branch will officially celebrate its transformation by hosting a launch event on 5 August 2015. Customers have been invited to come into the branch and Les Matheson, CEO of Personal and Business Banking will be joining the team and customers. Refreshments at the launch event will be served by local firm Oliver Adams. Staff will be on hand to give customers a tour and answer their questions on the branch design and the new facilities available.
The site of the branch is significant because a branch has existed on this site since a local bank was established there in the 18th century. After a series of acquisitions and mergers over the next 200 years, the branch became NatWest in 1970. The refurbishment in 2015 will be the latest chapter in the story of this branch.

Investment into upgrading branches is part of an overall £1bn being spent across the UK on both branch refurbishment and state-of-the-art banking technology. The bank's aim is to meet the needs and demands of its customers round the clock by offering options for customers to choose how they conduct their banking such as over the telephone, online, mobile banking, mobile branches, ATMs, CDMs and post offices.
Commenting on the new look branch, David Fawcett, Local Chief Executive Officer said:
"Although an increasing number of our customers are choosing to bank with us over the phone, online or on their mobile, our branch network plays an extremely important part of the service we're providing to customers. The investment we've made in Northampton, The Drapery branch shows we are committed to providing the best banking service to the local community. We're looking forward to unveiling our new-look branch and new technology to customers."
Related articles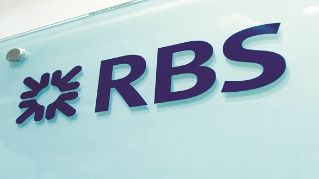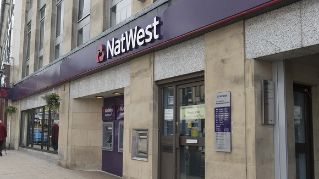 8 historical facts about NatWest Huddersfield
NatWest's Huddersfield branch, as featured in 'The Bank – a Matter of Life and Debt', may look fairly modern, but its heritage stretches back well over a century. RBS Archivist Ruth Reed reveals eight interesting facts from 118 years of history.
We're now NatWest Group
Come and visit us for all our latest news, insights and everything NatWest Group.