Helping young people turn up the volume in Belfast
Young entrepreneurs often have a great passion for business. That's why we've supported organisations that help young people realise their ambitions.
The project
Volume Control is a mentoring scheme in Belfast that inspires 14-18 year olds to get involved with the music industry. Since the scheme launched in 2009, more than 4,000 young people have been through the programme, and developed entrepreneurial knowledge and skills tailored for the music industry.
Why we supported Volume Control
In 2015 the scheme will give 12 young people the opportunity to develop business skills by organising events, as well as setting up and running their own record label. And it's not just the 12 who are chosen who will benefit, as they'll be mentoring and inspiring up to 80 other young people in the community by sharing what they've learned.
They'll also get plenty of hands-on experience, as they'll play a key role in organising a 'Youth in Industry' conference for up to 200 young people who would like to set up their own music enterprises.
The support doesn't end when the project finishes. Once they have graduated, Volume Control continues to support 18-30 year olds who are pursuing a career in the music industry. It also works with other organisations that help young people who are not in education or training.
How our funding is making a difference
The funding has enabled the project to get office space, as well as hire a project manager and key mentor. Their role is to organise workshops and mentoring sessions with music entrepreneurs and professionals, as well as helping to co-ordinate the Youth in Industry conference and other community events throughout the year.
Related articles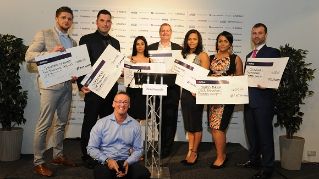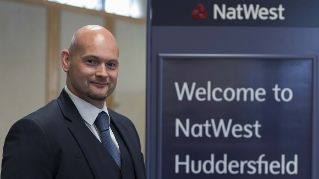 The untold story of the Huddersfield business team
After filming hours of footage with the NatWest business team, the documentary makers decided to focus on the branch's interaction with personal customers. We hear from the business team on their dealings with customers.
We're now NatWest Group
Come and visit us for all our latest news, insights and everything NatWest Group.