Economics Weekly - Kick-off delayed
After a seeming eternity without football, the Premier League has restarted. But kick-off looks to have been delayed at the Bank of England. Last week's 'Super Thursday' of economic reports and data revealed that they are in no rush to raise interest rates. It looks to be a case of lower for longer.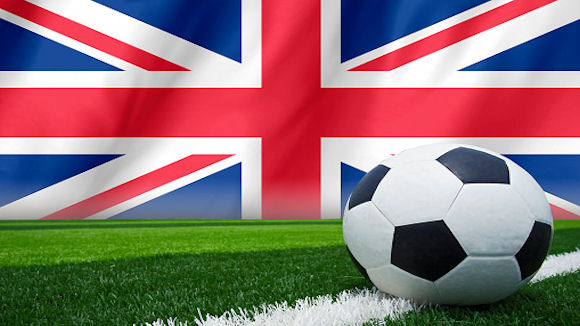 Hold your horses
Last week saw a deluge of information from the Bank of England, but for all the words there was less action than anticipated. Rates were held at 0.5%, with only one MPC member voting for an increase to 0.75%. Rapidly rising wages had prompted speculation that more members would vote to raise rates, but the strengthening pound and subdued prospects for inflation kept the other eight at bay. This was the first dissenting vote of 2015 and although the likely timing of the first rate rise is drawing closer, the overwhelming message was of a Committee in no rush.
Lower for longer
The list of reasons invoked by the MPC for keeping rates low is a long one. This time inflation was the main focus. The Bank of England expects it will take two years to get back to 2% - the Bank's target. But there's plenty of reasons to think it could take even longer. For one the oil price is slipping further, it's back under $50 and the futures markets don't expect it to break $60 for almost three years. That could change of course, but a persistent drag on inflation has been China, whose slowdown seems likely to exert further downward pressure on prices. For more on the domestic and international forces affecting inflation see our slidedeck. LowerforLonger
Ticking along
As well as contained inflation the Bank envisages a decent growth outlook for the UK, a stance supported by July's Purchasing Managers Indices (PMIs). The services sector registered a healthy 57.4, slightly down on June's figure but above the long-run average. The construction sector pitched in with a solid 57.1. And although manufacturing growth is weaker than the others, it is growth none-the-less. There's always room for improvement, but this is not too bad at all.
Better
With 215,000 more jobs, the unemployment rate stable at 5.3% and hours worked up 0.3%m/m, the US job market continued to heal in July. What's missing is meaningful wage growth, up just 0.2%m/m. The Fed has a difficult judgement to make. Will a tightening labour market prompt higher inflation, justifying a rise in interest rates sooner than later? Or has the link between (un-) employment on one hand and wage growth on the other so changed that inflation is a distant prospect?
Home's best
After a stuttering six months the US made an encouraging start to the second half of the year. According to the Institute of Supply Managers, service sector growth accelerated sharply in July, the Non-Manufacturing Index climbing 4.3 to 60.3. Firms reported faster rises in new orders and jobs, with just the slightest hint of emerging inflationary pressures. However, manufacturing growth slowed a little. Low oil prices dented the energy sector's demand for equipment while the strong dollar and weaknesses in some overseas markets depressed exports.
Steady
With July's eurozone's Purchasing Mangers' Index falling slightly to 53.9 from 54.2 in June, reports naturally highlight a slow-down in economic activity. But in the messy business of real life, such a slight fall means output was basically unchanged. Not bad given July's economic headaches in Greece and political ones in Brussels and Frankfurt. Star of the show goes to Spain, enjoying accelerating output and near-record level job hires. German business activity is steady. Of the major economies the two laggards were (once again) France and Italy. That said…
Ouch
Greece's manufacturing Purchasing Managers' Index says it all. A neutral '50' reading signals output is neither growing nor shrinking. In July's Greece's was 30.2, not surprisingly a record low for Greece. Two factors drove the decline: the difficultly in paying for materials leading to reduced production. Greece needs growth. Yet it's heading in the other direction. The economy is set to shrink by 4% this year. No wonder that the International Monetary Fund, who know about these things, have started reasonably to demand the condition that debt-relief accompanies any further bail-out agreement.
Risk
Emerging markets continue to have a difficult time of it. China's PMI, covering manufacturing and services, fell for the fifth month running to the lowest level in over a year in July. India's economy is struggling for traction with a reading well below the long-term average. Still, they're both better than Brazil where the composite has fallen to levels last seen during the financial crisis. But overall the emerging market slowdown has been gradual so far. The risk is that it turns more nasty, particularly as the Fed moves toward hiking rates. It's been a problem for emerging markets on numerous past occasions.
Disclaimer
This material is published by The Royal Bank of Scotland plc ("RBS"), for information purposes only and should not be regarded as providing any specific advice. Recipients should make their own independent evaluation of this information and no action should be taken, solely relying on it. This material should not be reproduced or disclosed without our consent. It is not intended for distribution in any jurisdiction in which this would be prohibited. Whilst this information is believed to be reliable, it has not been independently verified by RBS and RBS makes no representation or warranty (express or implied) of any kind, as regards the accuracy or completeness of this information, nor does it accept any responsibility or liability for any loss or damage arising in any way from any use made of or reliance placed on, this information. Unless otherwise stated, any views, forecasts, or estimates are solely those of the RBS Economics Department, as of this date and are subject to change without notice.
Related articles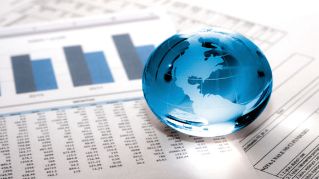 Economics Weekly - A decent run
It's ten quarters of growth and counting for the UK economy. Q2's 0.7% expansion means we're in the midst of our third longest growth spell since 1955.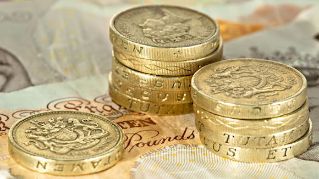 Economics Weekly - A clear path
Seventy six months have passed since the Bank of England cut Bank Rate to 0.5%. Since then, some MPC members have occasionally voted for a rise but something has always been in the way for the majority. This time around…
We're now NatWest Group
Come and visit us for all our latest news, insights and everything NatWest Group.