Economics Weekly - China in your hand
It's often said that when the US sneezes the world catches a cold, in matters of to the economy at least. The past week may go down as the one where the world realised that it can catch a cold from China too. The good news? Last week's events have been fought off. The bad news? China's difficult period has a long way to go.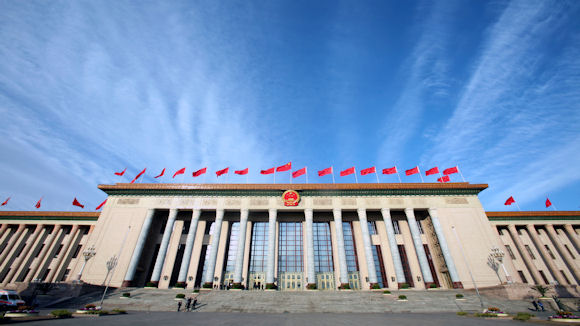 Blue Monday
A number of factors drove last week's 8% 'correction' in China's stock prices. Recent government interventions to devalue the currency and to prop up the stock market had worried investors. But chief among them was concerns over the country's growth. The authorities share similar concerns and in response cut interest rates for the fifth time since November. Unfortunately, cheaper credit isn't the answer to China's ills.
The heat is on
Two issues lie at the source of China's slowing economy. Firstly, the country has binged on credit since the financial crisis. Lots of credit at once often means a lot of it gets wasted. Problems in the banking sector tend to follow. Second, the country's investment-led growth model has run its course. China is overdue a transition to a more services and spending led form of economic growth. But that transition is a process fraught with difficulty. Very few economies manage it. Japan in the 1970s and South Korea in the 1990s are two examples. The key upshot for the global economy is that both of these processes will take a while to work themselves out.
Everywhere
China's problems are already impacting the global economy in a number of ways, including economic growth, trade, inflation and interest rate decisions. There's a potential fifth path of contagion through financial channels. The UK's financial sector exposure to China stands at £130bn, having grown by 360% since the crisis and is greater than the UK's exposure to France. For more information on how China's slowdown impacts the UK see our presentation.
You spin me round
China's developments had big implications for everyone else's markets. Equity indices around the world see-sawed wildly in response to the news coming out of China. Despite losing 5% on Monday the FTSE ended the week at 6,250, a fraction above the previous week's close. That pattern was repeated in Europe and in the US where the Dow more than made back its losses from the start of the week. But taking a slightly longer term perspective, most markets are down 5% on a month earlier, a response to rising concerns over China's ability to drive global growth.
Chain reaction
Trouble in China adds yet another item to the list of reasons why the Monetary Policy Committee is in no rush to raise rates. Forecasters and markets pushed back their expectations for the date of the first rate rise. Most commentators now expect it to happen in May next year, whilst markets think it could take a little longer. For the US the chance of a rate rise in September fell from 50:50 to 1 in 4 in the space of a couple of weeks. But speeches by some Fed officials over the weekend indicated that a rate rise later this month is still very much a possibility.
Under pressure
Oil also had a volatile time of it last week. The price of crude oil has plummeted over the last couple of months and was flirting with the lows it touched back in 2009. But a big surge towards the end of the week and in international markets yesterday took it back above $50, still low, but a lot better than many producers would have been fearing. The recent bout of weakness is down to weak demand from China (where else!) and evidence that efficiency gains are helping US shale producers cope with low prices. Yet, taken together, expectations for where the oil price will be over the next couple of years have barely ever been weaker.
Let's dance
UK second quarter economic growth was unrevised at 0.7%q/q. And surprisingly it was trade that was the star of the show, making a 1%q/q contribution to growth. Households, usually the big driver, were relegated to a supporting act alongside business investment, contributing 0.4%q/q and 0.3%q/q, respectively. We also got a second look at which sectors of the economy were racing ahead: oil & gas, film & TV production and aircraft manufacturing; and which sectors fell behind: coal mining and a number of basic manufacturing sectors.
Brass in pocket
US growth in Q2 has been revised up to 3.7%y/y a significant acceleration from Q1's lame 0.6%. This is just the type of incoming data that will move some Fed members to vote for a rate rise this month. But it's no slam-dunk decision. Better growth came despite a stronger dollar and weakening demand in a number of important markets. Rate setters will have to judge whether this performance can be sustained in the face of greater headwinds.
Disclaimer
This material is published by The Royal Bank of Scotland plc ("RBS"), for information purposes only and should not be regarded as providing any specific advice. Recipients should make their own independent evaluation of this information and no action should be taken, solely relying on it. This material should not be reproduced or disclosed without our consent. It is not intended for distribution in any jurisdiction in which this would be prohibited. Whilst this information is believed to be reliable, it has not been independently verified by RBS and RBS makes no representation or warranty (express or implied) of any kind, as regards the accuracy or completeness of this information, nor does it accept any responsibility or liability for any loss or damage arising in any way from any use made of or reliance placed on, this information. Unless otherwise stated, any views, forecasts, or estimates are solely those of the RBS Economics Department, as of this date and are subject to change without notice.
We're now NatWest Group
Come and visit us for all our latest news, insights and everything NatWest Group.