4 memorable moments from the NatWest Huddersfield documentary
Just over a month after the first episode of the NatWest documentary aired we take a look at some of the memorable moments from the series.
1. Acting Branch Manager Claire Blakey hitting the branch customer service target at the end of episode one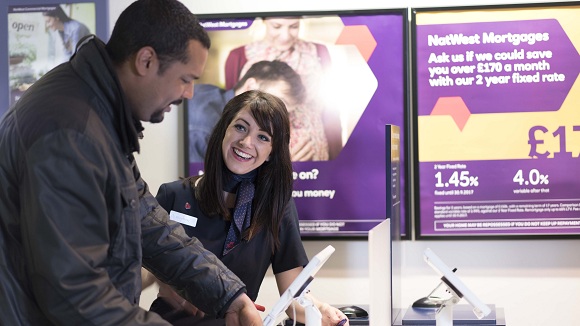 After discovering the branch had missed the target by 0.2% we found out that the branch hit their target the following month.
2. Branch Manager Claire Atkinson returns to work following maternity leave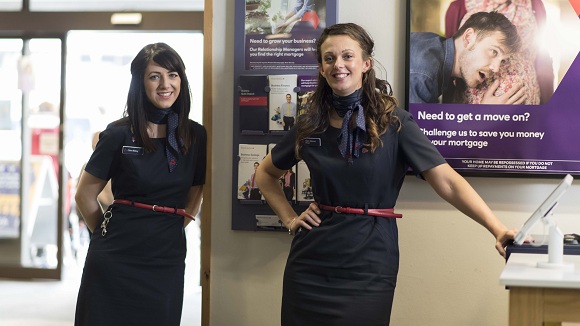 Claire made an emotional return to work in the third episode but quickly got on with the job in hand; being the best bank possible for all customers.
3. Staff save a customer money through a consolidation loan
In the documentary we saw NatWest staff members saving customers money by consolidating their debt. The above video shows the staff sharing stories about other occasions they've helped customers this way.


4. Customer Service adviser Jill supports a customer recently diagnosed with cancer

Adviser Jill Ramsden supported a customer recently disgnosed with cancer by adding his wife to all of his accounts. They requested this so that if the worst happened, his wife would be able to access their accounts. The moment was made more touching when Jill shared a story of her own.

Related articles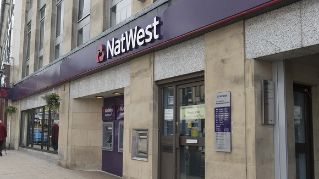 8 historical facts about NatWest Huddersfield
NatWest's Huddersfield branch, as featured in 'The Bank – a Matter of Life and Debt', may look fairly modern, but its heritage stretches back well over a century. RBS Archivist Ruth Reed reveals eight interesting facts from 118 years of history.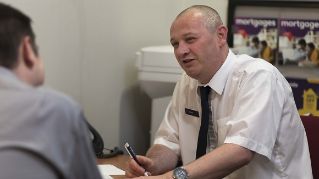 A view from behind the camera
Richard Wilkinson, Customer Advisor at NatWest Huddersfield and one of the stars of The Bank: A Matter of Life and Debt gives some insight into how the filming worked and what the film crew were interested in.
We're now NatWest Group
Come and visit us for all our latest news, insights and everything NatWest Group.