Protecting our customers from fraud
We're committed to protecting all of our customers from fraud and our staff in our branches and call centres are in an ideal position to help our customers.
Staff who work in our branches or call centres are in an ideal position to help our customers, as they're often able to spot any strange account activity or identify unusual spending behaviours. Our Community Protection initiative in Scotland has created new systems so that frontline staff can quickly raise any concerns with our specially trained Community Protection Advisors, who then liaise with outside agencies to work together to protect customers.
We estimate that these actions have prevented our customers from losing over £2m through fraud such as doorstep crime, mail scams and telephone fraud, as well as sparing them the distress fraud causes.
The scheme is now being extended to the rest of the UK so that all our staff will have a regionally based Community Protection Adviser to refer cases to.
We have also taken action to stop known scams, leading the industry on issues like pay day brokers' fees - blocking over £1 million hidden fee payments – and free trials fraud.
Latest news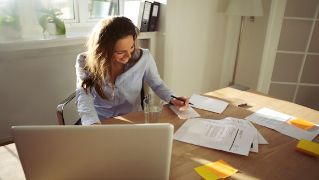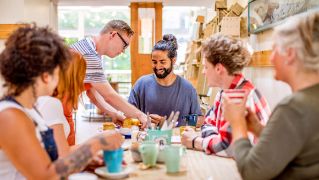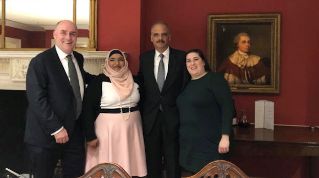 RBS Multicultural Network meets Eric Holder, 82nd US Attorney General
Simon McNamara, RBS Chief Administrative Officer and Executive Sponsor of the RBS Multicultural Network, recently hosted an event in discussion with Eric Holder, the first black US Attorney General. They discussed career, ethnicity, diversity and even a little bit of politics. At the event, Eric Holder shared his wisdom and experience with attendees from the RBS Executive committee and RBS Multicultural Network. Simon McNamara blogs about his experience meeting Eric, a BAME role model, and why diversity is so important to RBS.