Partial Sale of Citizens Financial Group, Inc. Stake
Further to the announcement by The Royal Bank of Scotland Group plc ("RBSG") on 28 July 2015, RBSG today announces the final pricing of the offering of shares in Citizens Financial Group, Inc. ("CFG" or "Citizens") ("the Offering").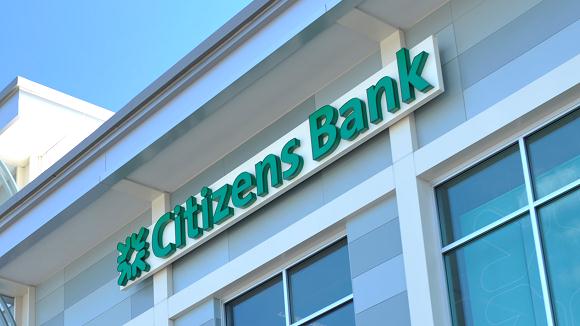 The Offering comprises 86 million shares, or 16.0%, of Citizens common stock at a public offering price per share of $26.00.
RBSG has also granted a 15% over-allotment option, under which the underwriters have a 30-day option to purchase an additional 12.9 million shares at the public offering price, less the underwriting discount. If the underwriters exercise this option in full, the total offering size, including the shares pursuant to the over-allotment option, would comprise 98.9 million shares, or 18.4% of Citizens common stock.
Gross proceeds realised by RBSG will be $2.2 billion ($2.6 billion assuming exercise in full of the over-allotment option) with the cash proceeds being used for general business purposes.
Concurrent to the Offering, Citizens also intend to repurchase a further 9.6 million shares ($250m) of CFG common stock from RBSG at the Offering price in a directed buy back.
Following the Offering and the directed buy back, RBSG will continue to hold up to 23.4% of CFG's shares of common stock (20.9% assuming exercise of the entire over-allotment option), which are subject to a 60 day lock-up. During this period, the lock-up agreement is subject to modification, waiver or cancellation.
RBSG will no longer consolidate CFG in its financial statements, recognising an estimated £1.1 billion gain upon deconsolidation (including £0.9 billion reclassified from equity). RBSG will however continue to fully consolidate Citizens for regulatory reporting purposes as it will retain certain veto rights notwithstanding the reduction in its interest in CFG. Therefore, RBSG will continue to include the Risk-Weighted Assets ("RWAs") of CFG in its consolidated RWAs at the current time.
The partial sale is part of RBSG's strategy to fully exit its holding in CFG as part of its European Commission state aid commitments.
Commenting on today's announcement, RBS Chief Executive Officer, Ross McEwan said:
"The sale of Citizens is an integral part of our capital plan. It will help us to create a simpler, stronger and more efficient UK-focussed bank that can better serve the needs of its customers.
"This offering will leave us owning just over 20% of Citizens. We are now targeting to be able to exit Citizens fully by the end of 2015, a year ahead of the original deadline."


We're now NatWest Group
Come and visit us for all our latest news, insights and everything NatWest Group.