Economics Weekly - The nitty-gritty
It appears that a compromise deal between Greece and its creditors has been reached. But it will be the nitty gritty of structural economic reform that will determine whether the country is to receive its third bailout.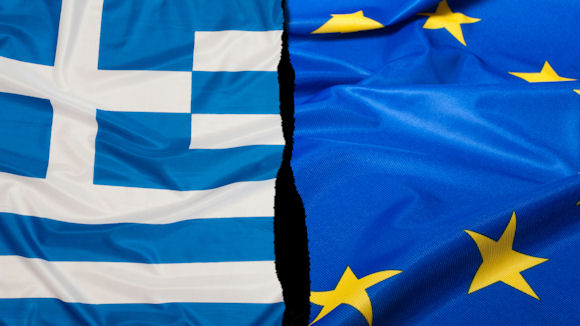 Summer Budgetin'
The first Conservative Budget since 1996 was always going to continue on the path to eliminating the budget deficit. But that didn't stop the radical measures. There was a rise and rebranding of the minimum wage, cuts to taxes and welfare and changes for buy to let landlords. And that's just for starters. The "low tax, low welfare, high wage" pursuit is on. But to last the race there needs to be a sharp improvement in productivity.
Ambition
The UK's 'productivity puzzle' is well known. But it's not new. The UK has had an on-off productivity problem since Disraeli and Gladstone faced each other across the Dispatch Box. So alongside the Summer Budget and armed with a 15-point plan, the Government has set about raising productivity. Some of the 15 stand up stronger than others, including increasing competition, boosting skills, improving transport links and relaxing planning laws. It's ambitious. But the results could be huge. Matching US levels of productivity equates to every household being £21,000 a year better off.
The space race
Prepare yourself. Ready? Income inequality is not rising in the UK. Really. For a decade or so the gini-co-efficient, the standard measure for income distribution, has stayed more or less unchanged. It's even fallen a touch. The reason is that disposable incomes for those lower down the income scale have tended to rise faster than those higher up, say the richest 20%, or even those in the middle. Tax credits have helped, boosting in-work incomes, shetering some workers from the full force of technological change. But the technological race is accelerating and that cover is eroding.
And on, and on
Another month, another hold from the Bank of England. No surprises there. Inflation is low, debt is still high and the Monetary Policy Committee remains to be convinced that the pick up in wages is sustainable without an improvement to productivity growth. There are global concerns too in the shape of the Greek saga and jitters about China. Taken together it's enough to convince markets that a rate rise will have to wait until next year.
A mixed bag
UK industrial production grew by 1% in the three months to May. But while mining activity grew by 6.7%, output from refining fell by 8.4%. In addition, both manufacturing and the oil & gas sectors saw steep declines in profitability in Q1. But it's not all doom and gloom. Service sector profitability increased again and is now at a record high.
Better news
The UK trade deficit shrank to a two year low in May, as exports grew and imports shrank. The UK is exporting plenty of services (advertising, engineering, consultancy work etc) and our surplus here is growing. As for the goods side the deficit shrank for the second month in a row. But it's far too early to get excited about export-led economic growth. Global trade remains stuck firmly in the slow lane and there's the added trouble of a stronger pound.
It's baack!!
The housing market is on the up again. Halifax reported house price growth increasing in June, to 9.6%y/y and the average price of a home hitting £200k, a record. Meanwhile a key survey shows yet another increase in expectations for house price growth and another big jump up in expectations in London. The best remedy for ever-rising prices is increased supply. So it's encouraging house-building grew by 1.8% in the three months to May from the previous three.
Still going
Business growth slowed a little in the US in June. The composite PMI, covering both manufacturing and services, fell from 56 to 54.6 – the lowest reading since January. But that shouldn't dampen optimism. The number of job openings hit a record high of 5.36 million and for only the second time ever, openings at companies outpaced hiring. Further, a closely-followed and regularly accurate forecast has been revising up its estimate of growth in the last quarter from a paltry 0.8% to a more robust 2.3%.
Insufficient evidence
That's the message from US Fed policy-makers on the decision whether to begin hiking rates. Although some officials think the conditions for a rate rise have been met or will be met shortly, a majority are looking for more evidence of stronger economic growth, a continuation of labour market improvements and an inflation level that moves back to target. Just like the Bank of England, the tensions in Greece and a slowing China are additional concerns. The Fed has been in 'wait and see' mode for some time. And that's where they remain.
Disclaimer
This material is published by The Royal Bank of Scotland plc ("RBS"), for information purposes only and should not be regarded as providing any specific advice. Recipients should make their own independent evaluation of this information and no action should be taken, solely relying on it. This material should not be reproduced or disclosed without our consent. It is not intended for distribution in any jurisdiction in which this would be prohibited. Whilst this information is believed to be reliable, it has not been independently verified by RBS and RBS makes no representation or warranty (express or implied) of any kind, as regards the accuracy or completeness of this information, nor does it accept any responsibility or liability for any loss or damage arising in any way from any use made of or reliance placed on, this information. Unless otherwise stated, any views, forecasts, or estimates are solely those of the RBS Economics Department, as of this date and are subject to change without notice.
We're now NatWest Group
Come and visit us for all our latest news, insights and everything NatWest Group.