Economics Weekly - Realpolitik
10 days after Greece's referendum returned a "no" vote, the Greek parliament prepared the ground for a third bailout on terms that were arguably tougher than those put to the people.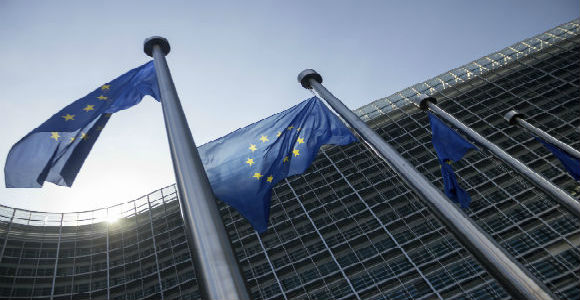 A deal is done...
You know the script by now. European leaders trapped in bitter negotiations; the messy compromises that snatch an agreement just as hope is fading; the aftermath of questions about whether the underlying problems have been solved. But the latest Greek deal pushed the Eurozone closer to the precipice than ever before. What emerged was a seven-page document explaining all the policies Greece has to implement to qualify for another bailout.
…now for the hard part
The laws have been passed but this isn't going to be simple. The economic reality is that Greece's economy has gone into cardiac arrest as the financial sector shut down and businesses prepared for the worst. How much money Greece needs over the next three years depends on how the Greek economy performs. It has shrunk an average of 4% each year since 2007; Greece needs growth if this bailout is to be any more successful than either of its predecessors. Yet despite calls from the IMF, significant debt relief doesn't seem to be on the table.
Life-support from the ECB
The European Central Bank's press conferences are supposed to be about monetary policy, inflation and interest rates. But not this month. Another of its roles is providing liquidity to the Eurozone's banks, and none are more in need of that liquidity than Greece's. President Mario Draghi announced that another €900m was provided in the last week, despite the fact that Greek banks have severely restricted withdrawals. It's easy to see why they are in need. The Greek banking system lost €30bn (19%) in deposits from the start of the year till the end of May. The last few weeks of turmoil will have amplified those difficulties tremendously.
Not Guilty
As the UK's recent relative economic success rests mainly on a strong labour market, assessing whether the UK's jobs miracle is over is important. Evidence for the prosecution includes a sight rise in unemployment rate to 5.6% in the three months to March-May. Redundancies also rose while employment fell. Yet the number of people working as full-time employees rose by 45,000 and the number of workers either working part-time, temporarily or with a second job, fell. It's most likely that the labour market is coming off the boil from what was very rapid jobs growth. Nothing more.
Payday
Another reason for continued optimism for the UK labour market is that between April and May average wage growth rose from 2.7%y/y to 3.2%y/y. With inflation conspicuous by its absence, that represents a sizable boon to workers' spending power. The reason of course is because the labour market is tightening. Positions are getting harder to fill and vacancies are high. Among the larger sectors, it's most noticeable in transport & storage, construction and health.
Price stability
Inflation was zero per cent in the UK, meaning that the overall price level was unchanged over the last 12 months. Inflation has been hovering around zero since the start of 2015 and it looks like it will be the Autumn before that changes significantly. At the moment falling food and fuel prices are offsetting rises from categories like hotels & restaurants and recreation & culture. That will change as the effects of last year's oil price slide work their way out of the numbers. But for now low inflation is helping to boost living standards and the Bank of England is getting closer to raising rates.
Land Ahoy
Bravely, the ONS tries to estimate our quality of life by combining a number of indicators under three headings: economy, society and the environment. Unsurprisingly, on the first measure the UK does okay. Our general standard of living is up while poverty's down. Our social world is more mixed. We're living healthier for longer yet more of us are overweight. And from the environment this stands out: between 2013-14, the number of households in England rose by 219,000, compared with just 137,000 additional homes. A gap of 82,000. With only 6% of land in the UK classed as 'urban', it's human not geographic factors that are limiting supply.
Smorgasbord
The US economy has sent out distinctly mixed-messages for most of the year. And it continues to do so. On the plus side, US industrial production rose by 0.3% in June, ending six months when output failed to expand. Yet consumers are obviously less buoyant as retail sales fell between May and June – also by 0.3%. Like the UK, the US labour market may be softening a little. As a consequence US shoppers may be more circumspect in their purchases. Nonetheless, these data take some pressure off the Federal Reserve to raise rates later this year.
Disclaimer
This material is published by The Royal Bank of Scotland plc ("RBS"), for information purposes only and should not be regarded as providing any specific advice. Recipients should make their own independent evaluation of this information and no action should be taken, solely relying on it. This material should not be reproduced or disclosed without our consent. It is not intended for distribution in any jurisdiction in which this would be prohibited. Whilst this information is believed to be reliable, it has not been independently verified by RBS and RBS makes no representation or warranty (express or implied) of any kind, as regards the accuracy or completeness of this information, nor does it accept any responsibility or liability for any loss or damage arising in any way from any use made of or reliance placed on, this information. Unless otherwise stated, any views, forecasts, or estimates are solely those of the RBS Economics Department, as of this date and are subject to change without notice.
We're now NatWest Group
Come and visit us for all our latest news, insights and everything NatWest Group.