Economics Weekly - The Limitation Game
800 years ago the barons of medieval England forced King John to agree a limit on monarchical power. This agreement (recognised as the early foundation of individual legal protection and parliamentary democracy) has become known as Magna Carta. And yet debates about the limitations of authority still happen today. The most recent is the proposal to make it unlawful for governments to run budget deficits "in normal times".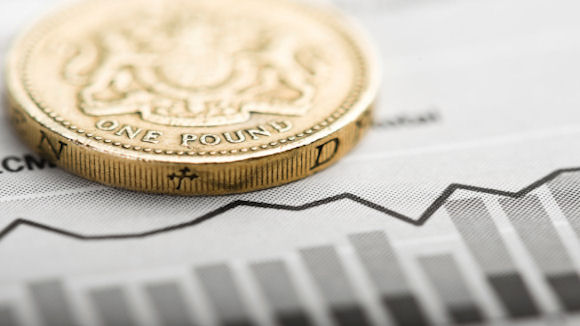 Tough new rules
George Osborne's announced new rules for tax and spending that restricts, in law, governments to running a budget surplus "in normal times". As yet "normal" remains undefined, but the intention would likely allow deficits when the economy is either in or recovering from a recession. The intention is to lock future administrations into reducing public debt as a share of national income. Yet you don't actually need a budget surplus to shrink the ratio. You just need economic growth to be greater than the deficit. Lower interest rates help too. And of course if all else fails there's always the emergency button labelled 'inflation', which is tempting, dangerous but ultimately flawed.
The Producers
The pre-election period was generally a good one for the UK's makers, producers and utilities suppliers. Overall production grew by a solid 0.6%q/q in the three months to April. However, oil and gas again bucked the trend with output falling by more than 5%. Yet viewed though a longer lens it's clear most production sectors have struggled since the crisis. Only car production has managed to do better than the services sector since the start of 2008.
Chemical nation
The UK's yawning trade deficit narrowed to £1.2bn in April, due to rising exports and falling imports. More demand from abroad offers much needed succour to British exporters operating in an otherwise lacklustre global economy. Behind the figures lies a huge rise in the export of chemicals. Not only did this help offset a countervailing drop in oil exports but, as most crossed the Atlantic, it's additional evidence that the US economy is doing okay.
Building blocks
UK construction slipped in April as repair and maintenance projects fell, whilst new housing building picked up slightly. This overall growth of 1.5% compared to April 2014 is helpful, but still leaves output in the construction sector 3.5% below where it was in 2007, getting on for eight years ago. The gap between construction and the rest of the economy, which is now 4% larger than before the recession, continues to grow.
Ain't no mountain high enough
Estate agents expect UK house prices to start climbing again. The Royal Institute of Chartered Surveyors survey showed a big jump in the expectations for house price growth in six months' time. And the biggest turn around is in London, where expectations have soared. The reason is simple and all too familiar - demand is far out-stripping supply. The difference between new buyer enquiries and new instructions to sell is at its highest in over a year. No surprise then that 1 in 6 new mortgages is now for a Buy-to-Let property, not far short of the 1 in 5 to first time buyers.
Cost of living
Traditionally the inflation figures are based on information collected by people visiting shops. With internet sales increasingly important, official statisticians have been looking at those prices and there's a large gap between the two. Take food and drink. The official Index says prices fell by 2.6%y/y in May. But the new, trial method records a fall of 6.3%. If repeated for other items, that would mean we are much better off than the data have been reporting. And it's another salutary lesson about just how heavily we should rely on any economic statistics (not of course, economic commentary!).
Outside influences
The eurozone economy grew 0.4% in Q1 from Q4 2014, faster than both the UK and the US. Domestic demand is in decent shape. Household consumption is growing at its pre-crisis pace and investment is on the up. With a 0.9%q/q expansion, Spain led the charge among the big economies. But exports are weak because overseas demand is subdued. Industrial production rose just 0.1% in the month to April. But while Ireland achieved growth of almost 10% in the last 12 months, Italy and France have crawled along with 0.1% and 0.3%, respectively.
Encouraging
US retail sales increased by 2.7%y/y in May. Especially notable was the 8.2% jump spent on eating out. That's the kind of discretionary spending people make only when they are confident about their finances. Decent retail sales numbers are another indicator that growth is accelerating after a poor Q1. At the moment it's Goldilocks growth: not too fast, not too slow. Inflation remains muted although there are signs of wage growth picking-up. As far as the Fed is concerned, there's nothing to see here. It can leave rates where they are when it meets this week.
Disclaimer
This material is published by The Royal Bank of Scotland plc ("RBS"), for information purposes only and should not be regarded as providing any specific advice. Recipients should make their own independent evaluation of this information and no action should be taken, solely relying on it. This material should not be reproduced or disclosed without our consent. It is not intended for distribution in any jurisdiction in which this would be prohibited. Whilst this information is believed to be reliable, it has not been independently verified by RBS and RBS makes no representation or warranty (express or implied) of any kind, as regards the accuracy or completeness of this information, nor does it accept any responsibility or liability for any loss or damage arising in any way from any use made of or reliance placed on, this information. Unless otherwise stated, any views, forecasts, or estimates are solely those of the RBS Economics Department, as of this date and are subject to change without notice.
We're now NatWest Group
Come and visit us for all our latest news, insights and everything NatWest Group.